Box office: 'Think Like a Man Too' parties to $30 million debut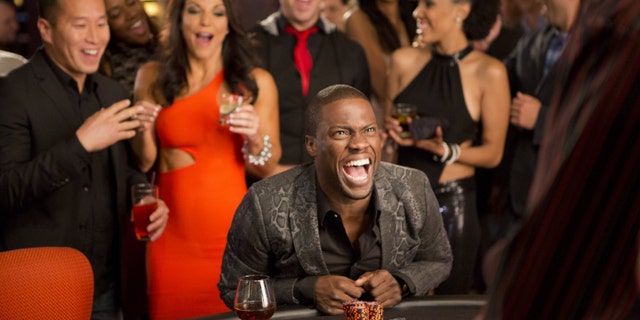 "Think Like a Man Too," raised the roof at multiplexes this weekend, carousing its way to $30 million domestically, according to studio estimates reports Variety.
The Sony Pictures and Screen Gems sequel premiered on 2,225 screens and cost a modest $24 million to produce. It was able to capitalize on star Kevin Hart's rising profile as it held off challenges from "22 Jump Street" and "How to Train Your Dragon 2." However, it could not match the $33.6 million debut of the first film in the series.
However, "Jersey Boys," Clint Eastwood's adaptation of the venerable Broadway musical about the Four Seasons, hit a false note, debuting to a meagre $13.5 million. The Warner Bros. release cost an economical $40 million to produce and premiered on 2,905 screens.
The studio hopes that the film will be able to bolster its modest initial grosses over the coming weeks by offering older crowds an alternative to Transformers and superheroes.
In their second weeks of release, "Dragon 2″ and "22 Jump Street" earned $25.3 million and $29 million respectively. Many of the weekend's top releases were unable to hit their tracking numbers. Going into the weekend, analysts were expecting bigger figures from the top four films, predicting at least three pictures would hit or exceed $30 million — a projection that did not come to pass.
"The Fault in Our Stars," enhanced its capacious profit margins, adding $8.6 million to its take over the weekend. The $12 million production has now earned $98.7 million stateside.
The first "Think Like a Man" closed out its run with $91.5 million stateside. The follow-up film, brings back director Tim Story, as well as cast members such as Hart, Taraji P. Henson, Regina Hall and Jerry Ferrara, sending them to Las Vegas for a wedding ceremony that involve bachelor and bachelorette parties that take full advantage of all that Sin City has to offer. Reviews have not been kind — "Think Like a Man Too" currently holds a 22% "rotten" ranking on Rotten Tomatoes.
In limited release, Sony Pictures Classics debuted Paul Haggis' "Third Person," a sprawling look at three different relationships in as many cities, to $42,046 on five screens. Open Road's "Chef" continued to show strength in its seventh week of release, adding $1.8 million to its haul and bringing its domestic total to $16.9 million.
Overall, the box office hit roughly $140 million, down 40% from the same period a year ago, when "World War Z" and "Monsters University" vied for moviegoers' attention.