Bob Hoskins dead; 'Who Framed Roger Rabbit?' star was 71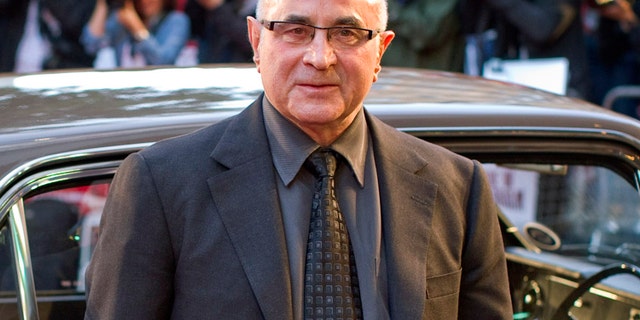 British actor Bob Hoskins, whose varied career ranged from noir drama "Mona Lisa" to animated fantasy "Who Framed Roger Rabbit" has died aged 71.
A family statement released Wednesday by agent Clair Dobbs said Hoskins died in a hospital after a bout of pneumonia.
A versatile character actor capable of menace, quiet poignancy and Cockney charm, London-raised Hoskins appeared in some of the most acclaimed British films of the past few decades, including gangster classic "The Long Good Friday."
He specialized in tough guys with a soft center, including the ex-con who chaperones Cathy Tyson's escort in Neil Jordan's 1986 film "Mona Lisa." Hoskins was nominated for a best-actor Academy Award for the role.
His Hollywood breakthrough came as a detective investigating cartoon crime in the part-animated 1988 hit "Who Framed Roger Rabbit." He also played the pirate Smee in Steven Spielberg's 1991 Peter Pan movie "Hook."
In 2012 Hoskins announced that he had been diagnosed with Parkinson's disease and was retiring from acting.
His last role was as one of the seven dwarves in "Snow White & The Huntsman," starring Kristen Stewart.
"We are devastated by the loss of our beloved Bob," said a statement from wife Linda and children Alex, Sarah, Rosa and Jack.