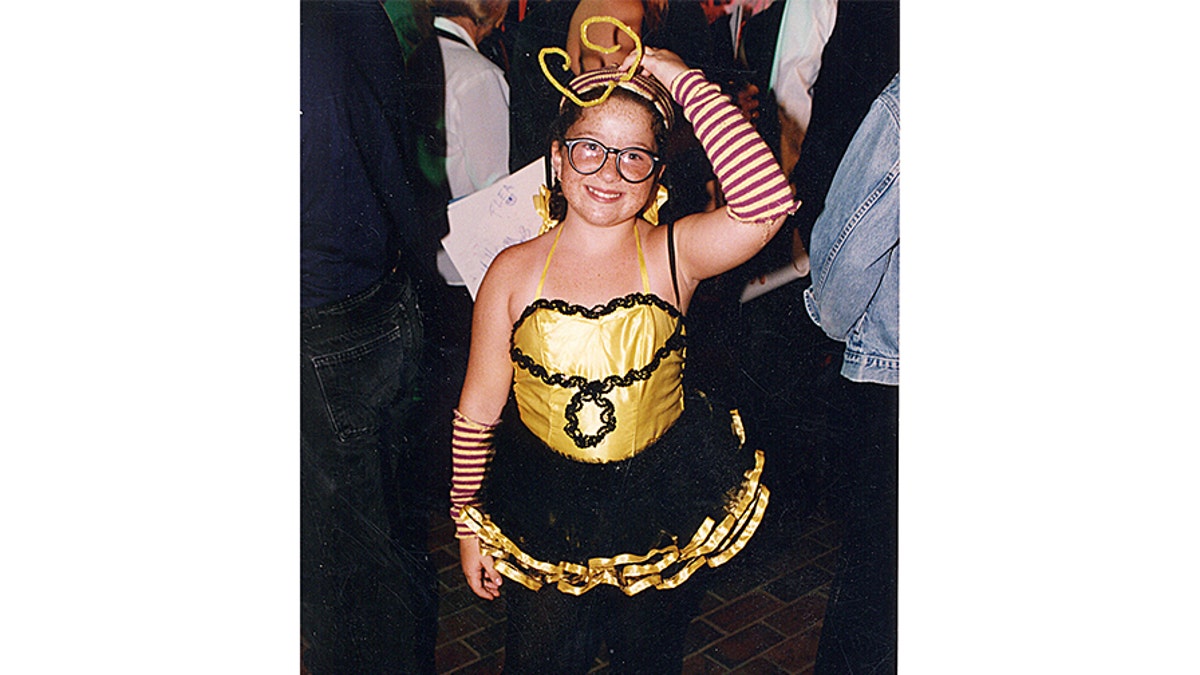 Heather DeLoach buzzed into people's hearts when she appeared as a bespectacled tap-dancing child in a bee costume for Blind Melon's "No Rain" music video. That was back in 1992 and the former child star is all grown up – and in love.
People Magazine reported Wednesday the 34-year-old, who represents a fertility doctor in Orange County, Calif. married financial advisor Matthew Greiner at the US Grant Hotel in San Diego.
THE BEST CELEBRITY WEDDING DRESSES
"We are overjoyed to finally become husband and wife," said DeLoach. "It's an amazing feeling when you are marrying your best friend. We can't wait to start our lives together and one day have our own little bumble bees to add to the hive."
The couple, who've been together for nearly three years, met online.
"All it took was one glance and an amazing first date and we fell in love instantly," she said.
And for her special day, DeLoach paid tribute to her iconic role.
"How could I not pay tribute to The Bee Girl on the happiest day of our lives?" added DeLoach. "We had to make sure that she was a part of the big day. Our hashtag says it all! #GoodToBeeGreiner."
Not only were the couple's flower arrangements adorned with tiny golden bees, but the flower girls modeled a similar antennae to what DeLoach wore for the music video. In addition, the pair requested the deejay to play "No Rain."
"I am honored to be the Bee Girl and am so blessed to have support and love from [Blind Melon] fans all over the world during one of the most special times of my life," she said. "I owe it all to Blind Melon and their amazing talents, without them and their vision, I wouldn't be who I am today… a very happy bee."
The Orange County Register previously reported DeLoach garnered instant fame when she starred in the popular music video.
Not only did she appeared as one of the closing acts for the MTV Video Music Awards in 1993, but she also made her mark in films, like "A Little Princess" and "The Beautician and the Beast" alongside Fran Drescher. Her last TV appearance was "Reno 911!" in 2008.
Blind Melon's lead singer Shannon Hoon died at age 28 in 1995.