Bill Cosby sex assault trial date set; Judge says comedian is blind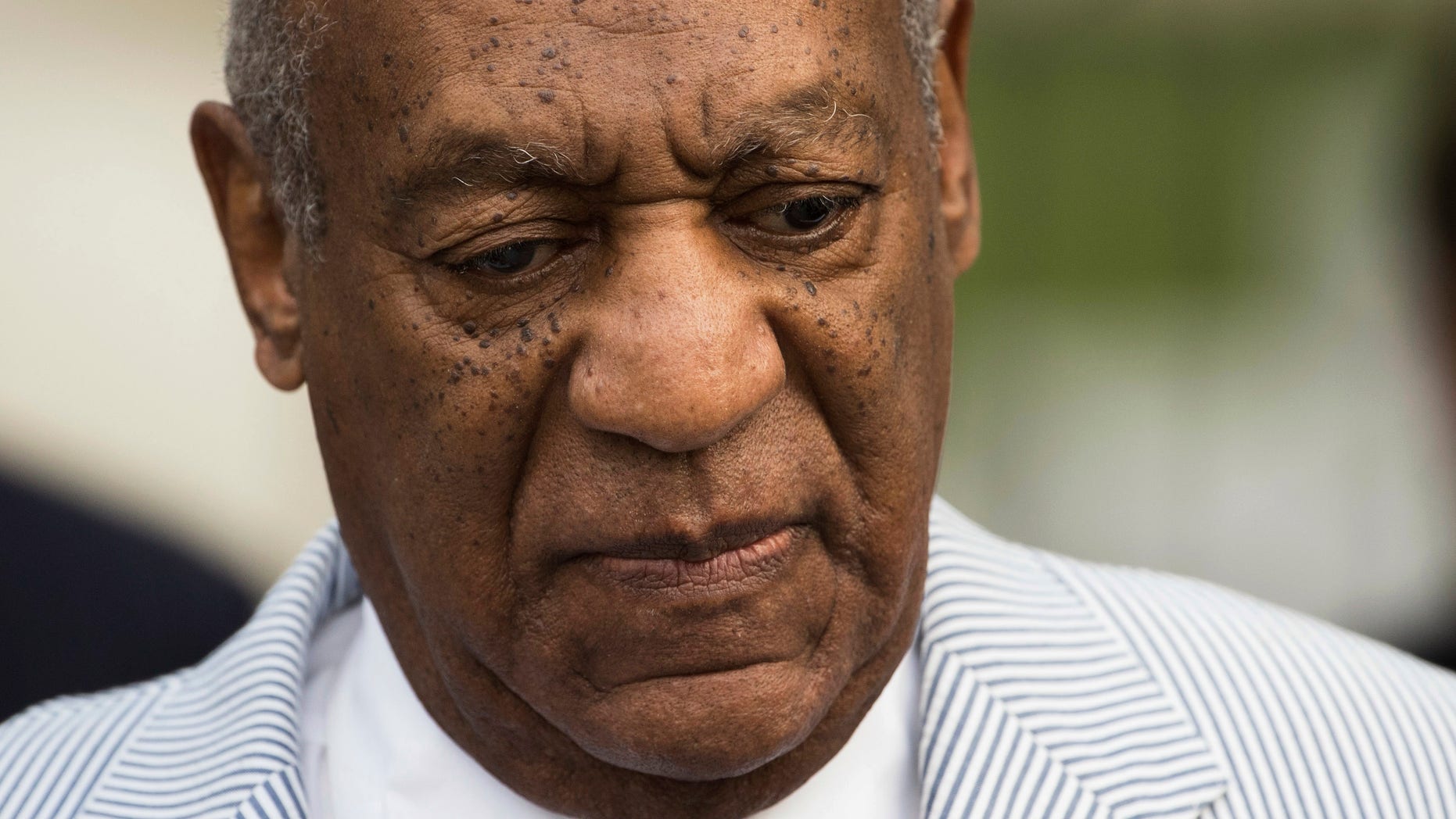 The judge presiding over Bill Cosby's criminal sex assault case set the trial date for no later than June 5, 2017 at a pretrial hearing on Tuesday.
He also said Cosby is blind and offered whatever special accommodations he may need.
"This case now 252 days from filing of criminal complaints," Montgomery County Judge Steven O'Neill said in his Pennsylvania courtroom. "There is a right to a speedy trial."
Prosecutors said Tuesday that they want 13 other women who said they were intoxicated when Bill Cosby assaulted them to testify.
The criminal case against the 79-year-old actor involves a single 2004 encounter at his home near Philadelphia with former Temple University employee Andrea Constand. But prosecutors might be allowed to introduce evidence of other acts, even though no charges were brought in those cases, to show a pattern of behavior.
Prosecutors said they reviewed accusations made against Cosby by about 50 women and concluded 13 should be allowed to testify. At least one said she declined his offer of quaaludes but accepted Champagne that she believed was spiked. She later woke up naked in a hotel room and said she had been sexually assaulted.
The defense is expected to oppose such testimony.
Constand told police that Cosby drugged and molested her. Legal experts have said a judge might allow as evidence similar allegations against Cosby in which drugs or alcohol were involved.
Cosby's lawyers meanwhile asked that prosecutors not be allowed to use a telephone conversation recorded by his accuser's mother and other evidence at his trial. The tape was to be played in the hearing Tuesday afternoon while the judge mulled over the issue.
Cosby in the conversation described the sex act as "digital penetration" but refused to tell Gianna Constand what pills he had given her daughter. The defense argued that Cosby did not know he was being recorded, and that the tape should not be permitted at trial under Pennsylvania's two-party wiretap law.
District Attorney Kevin Steele will fight to use both the phone call and a lengthy deposition from Constand's lawsuit at trial.
Cosby's lawyers said they will also ask to have the case moved out of Montgomery County, where it was a high-profile issue in Steele's fall campaign for office. He ran against the prosecutor who had declined to charge Cosby in 2005.
Cosby was arrested in December after the investigation into the allegation Constand first brought in 2005 was reopened, following disclosure of the entertainer's testimony in a lawsuit and a stream of new allegations by women going back decades.
Cosby clutched an aide's arm as he walked to court, but his eyes appeared less milky than previous appearances, and he seemed more engaged and animated as he spoke with his legal team.
Cosby has been fighting the charges since his Dec. 30 arrest.
Cosby has replaced one top-tier Los Angeles law firm with another on his defense team, the second such switch in about a year. Angela Agrusa of Liner LLP also will handle the defamation lawsuits filed in several states by women who say they were defamed when Cosby or his agents denied their accounts.
Cosby had countersued some of them.
But he has since abandoned that strategy in Philadelphia, where he dropped the lawsuit filed against Constand, her lawyers and her mother. Cosby had accused them of violating the confidentiality of their 2006 settlement, in part by cooperating with police last year.
Cosby has so far lost his efforts to have the charges thrown out.
And so the once-beloved comedian known as "America's Dad" for his top-rated show on family life that ran from 1984 to 1992 finds himself spending his time and fortune in his waning days in a Pennsylvania courtroom. The women who accuse him of similar misconduct say the charges were a long time coming.
Cosby's defenders instead suggest he is a wealthy target for the many women he met during five decades as an A-list celebrity.
"None of us will ever want to be in the position of attacking a victim. But the question should be asked — who is the victim?" his wife, Camille, asked as more accusers came forward in 2014.

The AP contributed to this report.