Bethenny Frankel's Skinnygirl Margarita Maker Sued for False Advertising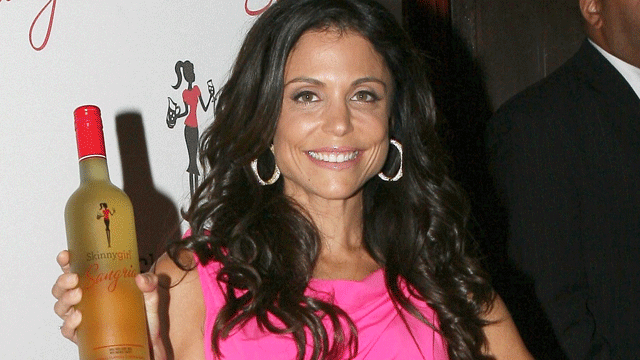 NEW YORK – The makers of Bethenny Frankel's premixed Skinnygirl Margarita are being sued for $10 million in a class action suit that claims the drink was incorrectly marketed, the New York Post reported Wednesday.
Two customers, Christopher Rapcinsky and Erin Baker, say they were duped into buying the star's pricey potable because it was billed as "all natural" with "no preservatives," according to papers filed in Manhattan federal court Tuesday.
Frankel said the "margarita you can trust" only had two ingredients: agave nectar and tequila.
Rapcinsky and Baker found out that was not the case after Whole Foods yanked the ready-made cocktail from its shelves because it contained the potentially toxic synthetic preservative sodium benzoate.
Now they are the lead plaintiffs in the proposed class-action lawsuit that seeks money damages on behalf of all Skinnygirl customers -- and looking to force the drink's producers, Beam Global, to change the label.
"It could say, 'nearly natural' or 'almost no preservatives,' but it doesn't," said the customers' lawyer, Thomas Mullaney. "It's clearly misleading."
He said his clients and people like them had paid premium prices for Skinnygirl -- about $19 a bottle -- because they thought it was free from chemicals.
A rep for Beam Global -- which bought the two-year-old beverage line from the "Bethenny Ever After" star for a reported $120 million earlier this year -- said, "In today's litigious society, nothing is surprising," and called the suit and a similar one that was filed in California "frivolous."
Frankel has also shrugged off the controversy, saying, "We were bound to p*** someone off, and everyone loves to try to tear down a success. This is a non-event."