Bella Thorne balances her career and being a teenager
Bella Thorne has advice for anyone being chased by a villain in a horror film:
"Don't look back, OK? Just don't look back. And try not to trip in the process," joked the actress in a recent interview.
She should know. Not only is Thorne a huge fan of the genre but she also has two scary movies under her belt: "Home Invasion" and "Amityville: The Reawakening," due out next year.
She's also helping to kick off MTV's TV adaptation of the "Scream" film franchise, premiering at 10 p.m. EDT Tuesday, about a killer on the loose who is targeting teens.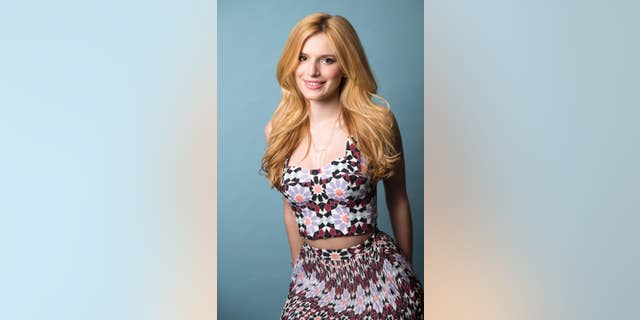 Thorne's part is reminiscent of the films where a "name" actress sets the tone for the rest of the story by getting killed off the bat.
"I remember when they brought me the script I was like, 'If you can do this well, this could be amazing.' And it is. It's very well-written."
At just 17, the actress is highly in demand in her age group. She's successfully juggled roles for both kids her own age, like starring in Disney's "Shake It Up!" for three seasons, with adult material like in HBO's "Big Love." She's also recorded music and writes a YA book series, with a second novel called "Autumn's Kiss" due out this fall.
She just signed on to co-star with Patrick Schwarzenegger in the movie "Midnight Sun," based on a Japanese film. It's about a young woman with a disease where exposure to sunlight could kill her so she lives indoors. Her life changes when she falls in love for the first time.
Thorne's also learning to sometimes turn down opportunities, no matter how tempting.
Her mother recently overruled the idea of making a movie this summer in favor of being a normal teen.
"She was like, 'Bella, you're not working all of July. Forget it. You're going on vacation. You're gonna do something with your friends.' ... It's very tempting. It's hard when there's so many good scripts out there and you're like, 'Oh, gosh, I want to play this character. I don't want anyone else to have this chance.'"