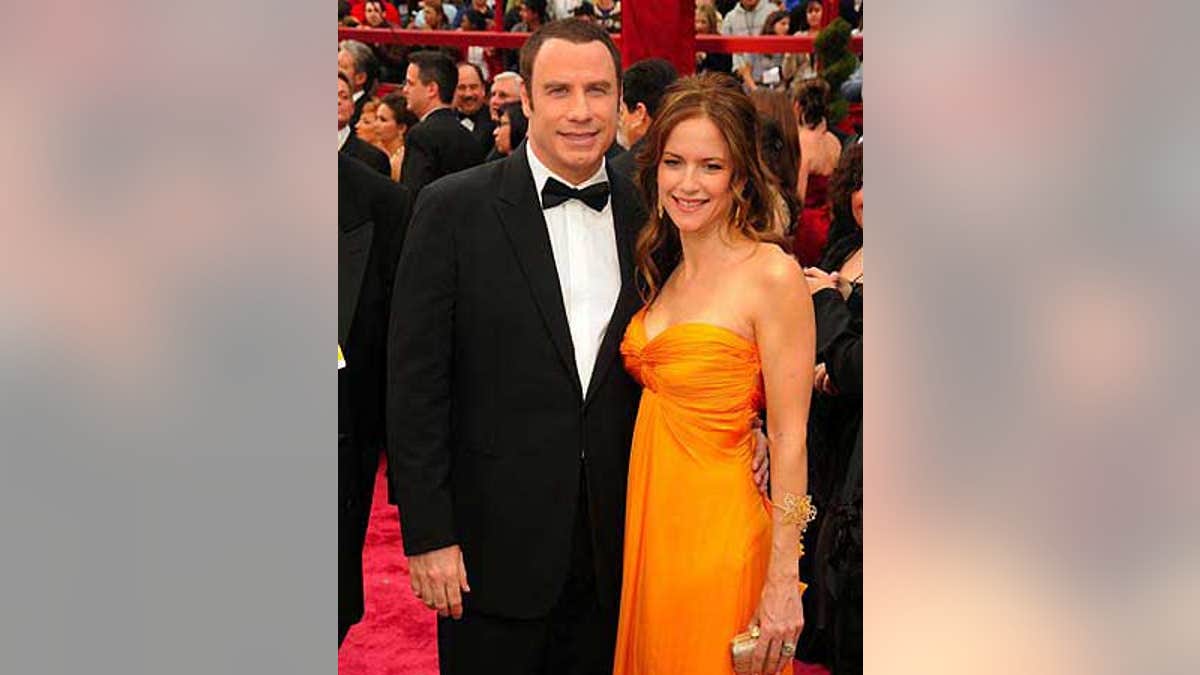 NASSAU, Bahamas – Authorities in the Bahamas have charged an island lawmaker and detained two other people in an alleged plot to extort money from actor John Travolta after the death of his son, police said Friday.
Two of the suspects — ambulance driver Tarino Lightbourne and former tourism minister Obie Wilchcombe — were detained on Friday. Earlier, several tabloids quoted Lightbourne describing efforts to revive the celebrity's chronically ill son, Jett, who died of a seizure this month at their family vacation home on Grand Bahama.
Authorities said Travolta filed a complaint of attempted extortion but they did not reveal what the allegations involved. The actor and his wife Kelly Preston returned home to Florida with the ashes of their 16-year-old son, and Travolta's publicist Paul Bloch said Friday that he has no comment.
Sen. Pleasant Bridgewater, an attorney from Grand Bahama, was arrested on Thursday. She was charged with abetment to extort and conspiracy to extort and released Friday on $40,000 bail, according to Assistant Superintendent of Police Loretta Mackey.
Senior Assistant Commissioner of Police Marvin Dames said Lightbourne was detained after police issued an alert that he was wanted for attempted extortion, was "considered dangerous and should be approached with caution."
Lightbourne remained in police custody late Friday and was assisting police, according to a police statement.
Another member of the Bahamas parliament, Wilchcombe, was arrested Friday in connection with the complaint, questioned by police and released "pending further investigations," Mackey said.
Wilchcombe has described himself as a friend of Travolta who was with the actor shortly after his son died.