Backstreet Boys Singer A.J. McLean Stays Sober on Wedding Night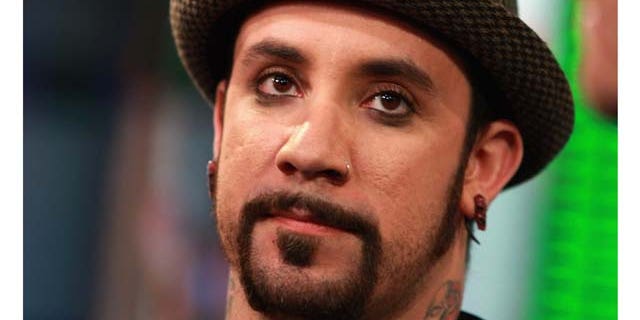 Former Backstreet Boys heartthrob AJ McLean is battling his inner demons with alcohol −so much so that the part- Cuban singer abstained from drinking during his wedding day, El Nuevo Dia reports.
McLean, who was in and out of rehab last year as well as in 2001 and 2002, married longtime girlfriend Rochelle Deanna Karidis last month at the Beverley Hills, Hotel in Los Angeles, Calif.,
"When I suffer from relapses, I try to put Rochelle's feelings first," the El Nuevo Dia quotes McLean saying. "Is it really worth getting drunk, coming home and facing the repercussions of all of that?"
Entertainment site TMZ also reported about McLean cocaine abuse last year when the Backstreet Boys announced a world tour with the New Kids on the block.
Despite past allegations, McLean adds that he is doing all he can to stay sober because Karidis is abstaining from alcohol in solidarity with his sobriety.
"I'm not perfect," said McLean. "Every day I try to stay sober and staying sober on my wedding day was great."
McLean, who right before checking himself into rehab last year put out a statement saying he wanted to "be healthy and perform & sing for people at my very best and happiest," also assured the fans that his rehabilitation plans would not "affect" their [the Backstreet Boys] "current tour plans."
"For a long time I lost control and everything got worse," Mclean said. "I can't even imagine what it's like to be in Rochelle's position."
The star explained that his newly bride has never taken drugs and was never much of a drinker, but that he certainly appreciates how she is showing him her support by not drinking during the last two years.
You can reach Alexandra Gratereaux at: Alexandra.Gratereaux@foxnewslatino.com or via Twitter: @GalexLatino
Follow us on twitter.com/foxnewslatino
Like us at facebook.com/foxnewslatino