Eva Longoria Shares Her Abuelita's Recipes in "Eva's Kitchen"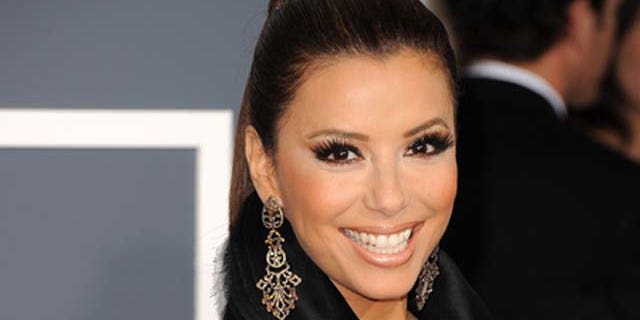 Eva Longoria is welcoming you to her kitchen – sort of.
The "Desperate Housewives" star is launching her new book, "Eva's Kitchen" (La cocina de Eva), on Tuesday. The tome will be released in English and Spanish versions.
The Mexican-American actress is digging deep into her abuelita's recipes.
"Throughout my childhood my family grew our own vegetables and raised our own chickens," Longoria mentions in her book. "Everyday mom cooked with garden fresh calabasa (squash)."
The book features Longoria, who recently finalized her divorce from San Antonio Spurs Tony Parker, cooking and serving food and drinks to what appears to be close friends and family.
She thanks her family for inspiring her "culinary journey."
Longoria says in the book how she always made sure her family was fed before tackling the responsibilities of her demanding showbiz career.
"I cannot count the number of times I've found myself in a Gucci dress and heels—with full hair and make up about to run to an event—pulling a roasted chicken out of the oven in order to make sure that my family is fed before leaving the house to face a hundred photographers on the red carpet," Longoria writes in her book. "…My family comes first, and my acting second."
Longoria, who grew up in Corpus Christi, TX., says she treasures Mexican food and wants to "offer her family's tried-and-true recipes and techniques."
You can reach Alexandra Gratereaux at: Alexandra.Gratereaux@foxnewslatino.com
Or via Twitter: @GalexLatino
Follow us on twitter.com/foxnewslatino
Like us at facebook.com/foxnewslatino