'Bachelorette' alum Rachel Lindsay gives advice to Becca Kufrin for finding love amid this season's drama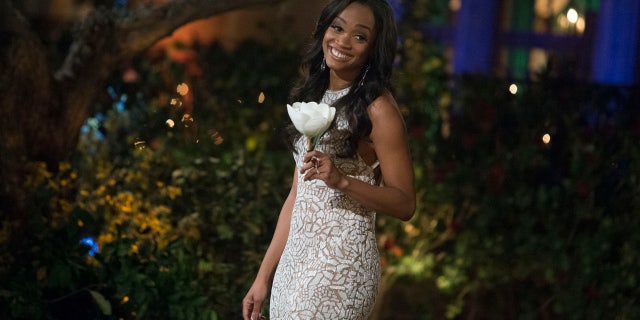 Former "Bachelorette" star Rachel Lindsay has had a lot to say about the edge-of-your-seat drama going on during the current season of the hit show, and now she's giving Becca Kufrin important advice as she continues her journey to find love.
"Follow your heart, trust your gut and ignore all of the outside noise because there's a lot of it," Lindsay told Fox News Tuesday night at the ESPYS Heroes party in Los Angeles.
Lindsay's advice came after Monday's episode where Kufrin, 28, eliminated contestant Colton Underwood, despite meeting his family, following a conversation with Underwood's ex, Tia Booth. During the ladies' chat, the 26-year-old revealed that she still had feelings for Underwood, whom she dated before he joined Kufrin's season.
Meanwhile, the 33-year-old attorney, who has relished in her own post-"Bachelorette" life and engagement to fiancé Bryan Abasolo, has been doing everything to not only adjust to her new life, but enjoy all the spoils that come with it.
"Oh, it's good. I'm here tonight in LA at the ESPYS party, so it's great," Lindsay said.
"I got to do 'First Take' a couple of weeks ago and most people don't know that I have a sports background before 'Bachelorette' in addition to legal, so it's been great. I'm combining the two and it's been a lot of fun."
Last year, Abasolo received the final rose from Lindsay during the Season 13 finale after a season that was rife with big moments including an alleged cheating scandal between one of the contestants and an ex-girlfriend.
Now, the couple are in the midst of planning a potential TV wedding, with Lindsay revealing to People on Sunday that the pair are "just waiting to hear from the show."
"Technically we don't have to wait, and we really don't care if the wedding is on TV, but we feel like we owe it to the fans that followed us on the show to give them that," Lindsay told the outlet.