Ashley Iaconetti is 'not happy' with portrayal of Colton Underwood's virginity on 'The Bachelorette'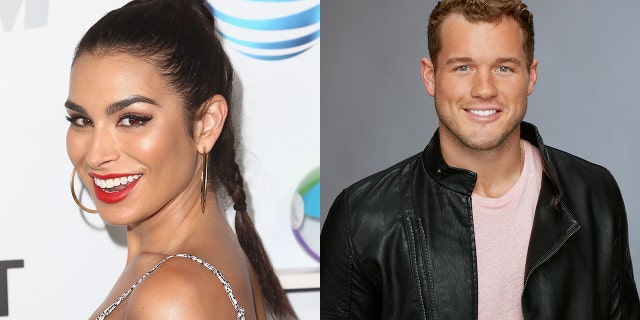 Ashley Iaconetti is sharing how she feels about Monday's episode of "The Bachelorette" and the show's portrayal of contestant Colton Underwood's virginity.
During an appearance on "Access" Tuesday, Iaconetti, who previously revealed back in 2015 that she was a virgin while on Chris Soules' season of "The Bachelor," stated that she felt "a lot of sympathy for Colton in that moment."
"I am definitely used to talking about it on camera and wow, did I feel a lot of sympathy for Colton in that moment. It is so hard," she said. "You really don't even have any idea how awkward it is to talk about that and reveal that on camera unless you've done it."
The "Bachelor in Paradise" star, 30, continued: "I said it to Chris Soules on that season and I have to be honest, I didn't think that he thought it was very attractive. I think he stopped looking at me as a sexual object at that point. I felt a change in our relationship."
"I do not think that is the case in this situation at all, but what I am really tired of is the show making it seem like such a big deal, such a big reveal — like it's even something we have to talk about at this point in a relationship. But mainly what I find so frustrating is that they keep making it seem, time and time again, like it's a reason for some romantic development to stop."
However, Iaconetti did go on to say that "as awkward" as it was discussing it on the show, she is "glad" that she was "maybe forced into talking about it a little bit."
"Because the amount of people who have come up to me and said, 'Thank you for making me not feel alone, thank you for making me feel cool and normal' — and now Colton as a hot guy saying this? It's going to make so many other people feel normal," she explained.
Following Monday's episode, Iaconetti tweeted: "I'm not happy about the way Colton's virginity was portrayed on this episode. Like it's a reason not to further pursue a romantic relationship with someone..."
"Just the fact that virgins on The Bachelor franchise are set up to have these serious sit down talks about our inexperience and personal choices is ridiculous. It's not THAT interesting!!" Iaconetti wrote in a seperate tweet.
"In the end, I'm thankful I was open about my virginity on the show because it made a lot of people feel less alone," she added. "I'll be forever touched by the people who have thanked me for making them feel like they aren't the only ones. Thank you for your vulnerability, @Colt3FIVE."
On Monday's episode, Underwood revealed to "Bachelorette" Becca Kufrin during a one-on-one date that he was still a virgin. Although, a lot of fans weren't happy with Kufrin's on-screen reaction, Iaconetti came to her defense citing the show's editing.
"Gotta acknowledge the edit sometimes!" she tweeted in response to Kufrin's post that she "got up just to go to the bathroom."
Underwood also responded to Kufrin's tweet, stating: "Can confirm. There was 0 intent to be disrespectful…I definitely did not take it that way."