Ariel Winter's mom seeks to reconcile with daughter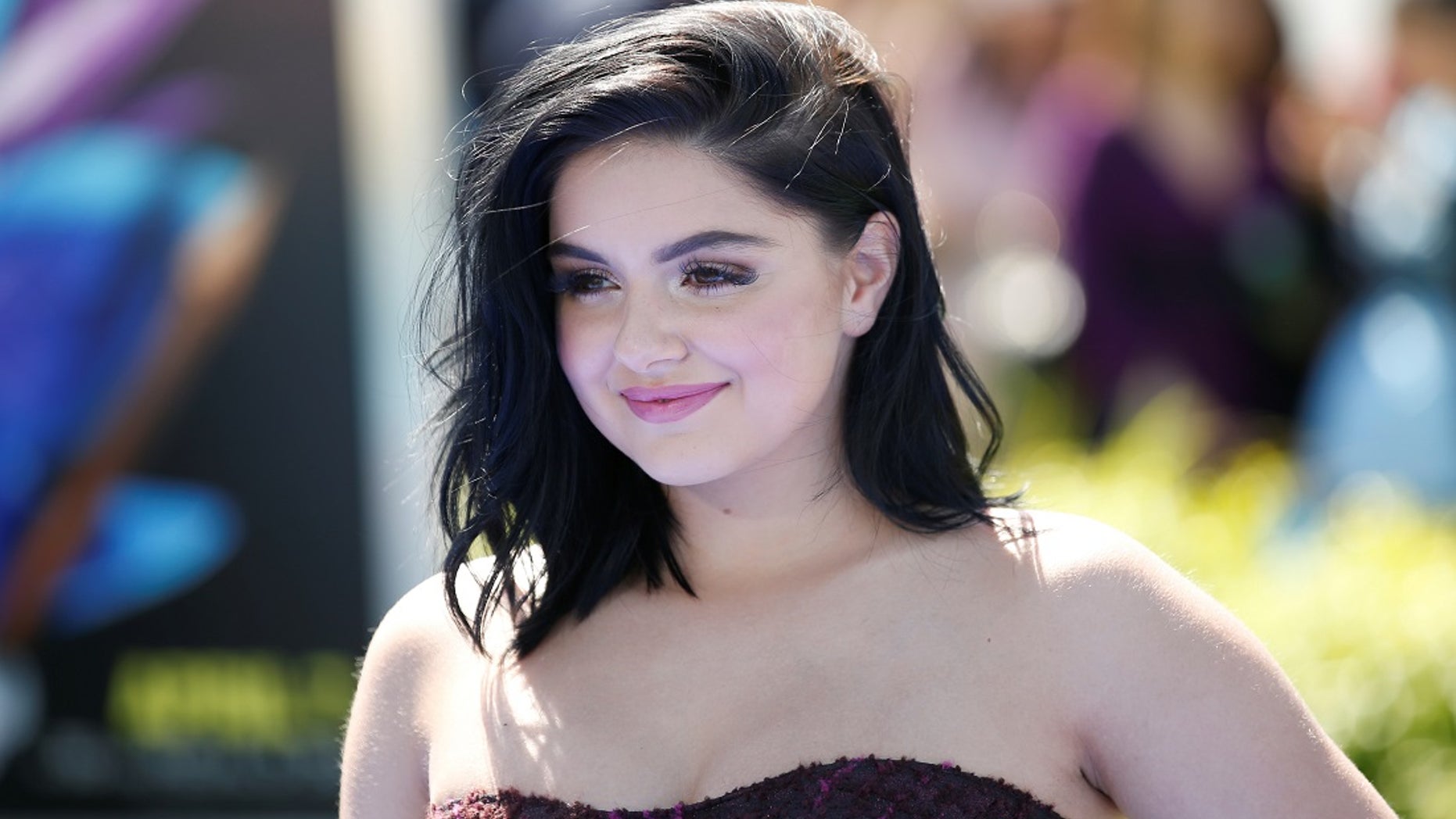 Ariel Winter's estranged mother wants to leave the past behind and make amends with her daughter.
Crystal Workman told Inside Edition she feels like the "Modern Family" actress is "starving for attention" and her recent actions have been a "cry for help."
"I just want to see her have respect for herself and have some class," Workman said about photographs showing Winter in revealing outfits. "That one in particular, where her leg is raised and she's holding a martini glass, I saw it and all I could do was cry and feel bad for her."
"Ariel is starving for attention. I feel that this is a cry for help from my child," Workman said.
12 OF ARIEL WINTER'S SEXIEST BIKINI PICS OF ALL TIME
The mother-daughter duo's relationship has been strained, to say the least. Winter, 19, opened up about her difficult childhood to The Hollywood Reporter last week, saying Workman forced her to dress in overly-sexy outfits and controlled what she ate.
"People thought I was 24 when I was 12. If there was going to be a nude scene when I was that age, my mother would have a thousand percent said yes," Winter said.
The actress became an emancipated minor at 15 and Workman has repeatedly denied any wrongdoing.
"It's time to fix your relationship with your mom," Workman said. "Every girl needs her mom and every mom needs her daughter."
ARIEL WINTER SLAMS CRITICS IN LENGTHY RANT: 'I'M TRYING TO LIVE MY LIFE'
On Tuesday, Winter defended her wardrobe choices and fired back at people who accused the actress of blaming her scandalous outfits on her mother.
"I'd also like to address the tweets I get saying 'you accused your mother of sexualizing you yet you're a whore.' I was a CHILD being dressed like I was 24. I was 8-13 years old. I wasn't an ADULT as I am now," Winter said in an Instagram post. "As you mature at 16, 17, 18, you further develop your own identity and can make decisions for yourself," she wrote. "As a child, you do as you're told regardless of what is good for you. I'm an ADULT now, who can make my own choices and have my own identity."
"And just because I DECIDE to show my body occasionally doesn't mean I'm unintelligent or that I'm talentless or that I have no self-respect," she said. "I have EXTREME respect for myself, I HAVE talent and I AM intelligent. We need to move on from this stigma that women who are comfortable with their bodies and their sexuality are 'dumb sluts.'"