Aretha Franklin's funeral to include Ariana Grande, Bill Clinton, Stevie Wonder and more famous guests
Aretha Franklin's closest friends are going to make sure the "Queen of Soul" gets a heartfelt goodbye at her funeral service.
Ron Isley, Chaka Khan, Yolanda Adams and Jennifer Holliday are among those who plan on attending Franklin's ceremony, which will also include several performances from the renowned singers.
Gospel stars Marvin Sapp, the Clark Sisters and Vanessa Bell Armstrong will also be part of the program — as well as Audrey DuBois Harris and Alice McAllister Tillman.
The service, which will be held in Detroit on Aug. 31, is expected to reflect Franklin's gospel roots and honor her dedication to the civil rights movement. As a teenager, Franklin briefly went on a countrywide tour with Martin Luther King Jr.
"I asked my dad if it would be OK if I went [on the tour with King]," Franklin recalled to The Washington Post in a 2009 interview. "He said if that's what I wanted to do, he thought it would be OK, so I went out for a number of dates with Dr. King. Harry Belafonte came out and of course, Andrew Young was there and Jesse [Jackson] came in and out."
The pair grew close. Like the rest of the nation, Franklin was devastated by King's 1968 assasination in Memphis, Tenn. To honor her mentor and civil rights icon, Franklin volunteered to sing at his funeral. Now, five decades later, musicians are paying tribute to Franklin.
ARETHA FRANKLIN REMEMBERED BY MARTIN LUTHER KING JR.'S KIDS FOR LENDING 'VOICE' FOR CIVIL RIGHTS
Here's a look at some other famous faces that are expected in the crowd at Greater Grace Temple on Aug. 31, and their special relationships with the late singer.
Stevie Wonder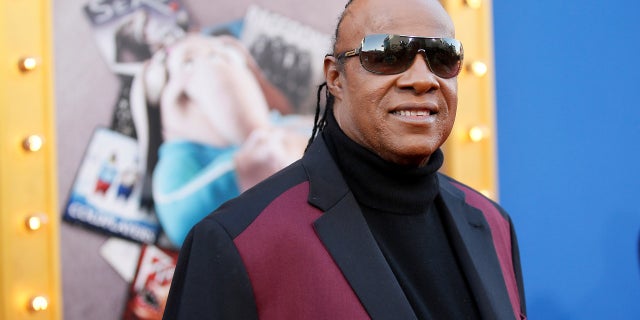 Stevie Wonder visited Franklin's home days before her death on Aug. 16.
"She wasn't able to speak back, but her family felt that she could hear me, and so I just said all the things that I've always said and told her to say hello to my sister – that I lost this year as well," Wonder told CBS This Morning a day afer her death. "But you know, she did incredible music, incredible singer. She touched every genre. Every singer was influenced in some way by the way she sang, and they will forever be influenced by her because of her voice, her emotion, her sincerity is unforgettable."
Wonder, who was friends with Franklin for years, told the news program he and Franklin were even considering a collaboration just months ago. Wonder wanted Franklin to help him sing a song he wrote, titled, "'The Future."
Faith Hill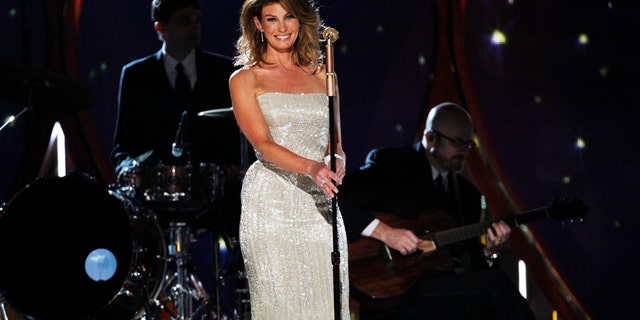 "The choir of angels now have the greatest voice of all time to lead, praise and join in to sing before Jesus. I wanted to share this photo because it shows just how soulful Aretha was without uttering a word. To say I was humbled to be in her presence would be an understatement," country music star Faith Hill wrote on Aug. 16.
ARETHA FRANKLIN'S 'RESPECT' IS A 'BATTLE CRY' FOR WOMEN: HOW SHE TURNED A COVER INTO A NATIONAL ANTHEM
Hill picked out some of her favorite Franklin albums, instructing her fans to "listen over and over" again.
Jennifer Hudson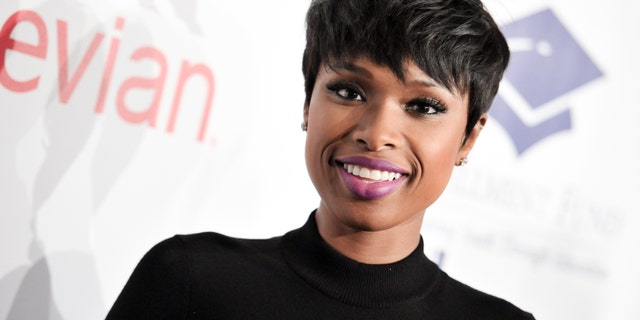 Franklin saw a lot of herself in Oscar-winning actress Jennifer Hudson — so much, in fact, she requested Hudson portray her in an upcoming biopic about her life, produced by Harvey Mason Jr.
"They both sing with a lot of emotion. They both sing with a lot of range and power. It's really hard to compare anyone with Aretha, though. I think the good thing about Jennifer is that was Aretha's pick to play her. ... There was a lot of discussion about a lot of people, but Aretha was adamant that it be Jennifer," Mason told the Detroit Free Press on Aug. 17.
Hudson mourned Franklin's passing in an Instagram post.
"I have no words, so I will let the Queen say it ! But I will Say while teaching me about your life , u taught me so much about life and schooled me in mine. I will never forget those teachings," she wrote.
Shirley Caesar
Shirley Caesar, a Gospel music singer-songwriter, is also slated to attend — and perform — at Franklin's funeral. Caesar knew Franklin when she was an adolescent.
"I remember singing with Aretha Franklin when I was a teenager, and she was a teenager, and she was traveling with her father, Rev. C.L. Franklin," Caesar told BlackGospel.com in June 2016.
"A lot of the people did not know Aretha and I sung together, she was one of my favorite persons to sing with," she added.
Fantasia Barrino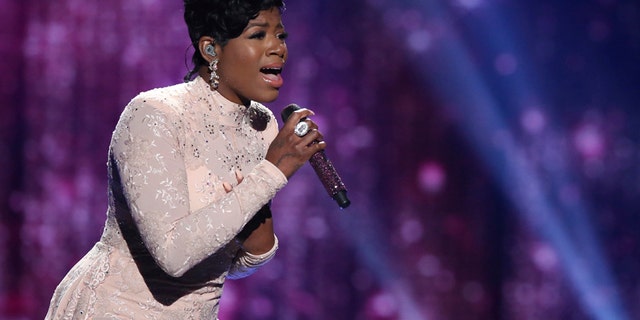 Former "American Idol" contesant Fantasia Barrino compared Franklin to her grandmother, explaining that she learned a lot of life lessons from the icon.
"This woman played a BIG part in my life. She played a genuine role in my life similar to how my Grandmother was very dear to me. I'll never forget the talks we shared together. Auntie, kill the choir up there in Heaven & know that your Music will last forever. #Iconic," she wrote on Twitter hours after news broke of Franklin's death.
Ariana Grande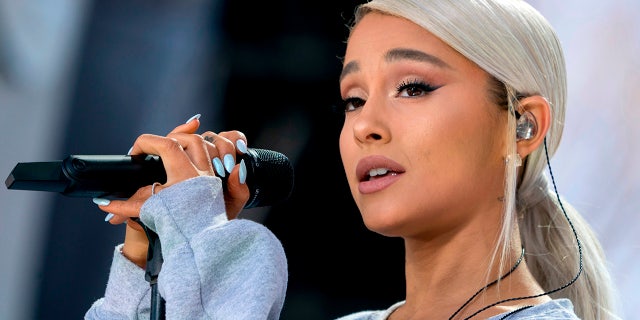 Ariana Grande will be among the performers who will pay tribute to Franklin at her funeral.
"Aretha was fond of her," Gwendolyn Quinn, spokeswoman for the Franklin family, told the Detroit Free Press.
Franklin apparently first met Grande when the two performed at the White House in 2014 for then President Barack Obama and first lady Michelle Obama as part of the "Women of Soul" concert.
The spokeswoman said the pop star has impressed Franklin's family with her powerful vocals, particularly her recent performance of "(You Make Me Feel Like) A Natural Woman" on "The Tonight Show."
Bill Clinton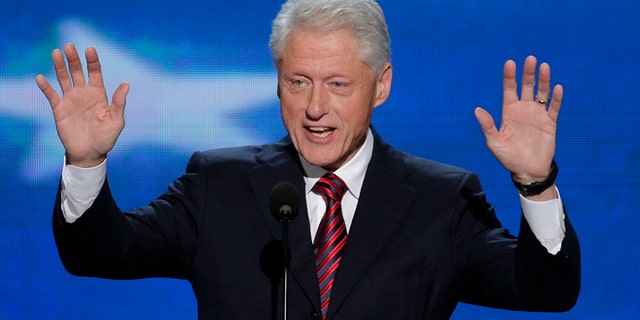 Former President Bill Clinton is expected to speak at Franklin's funeral. Clinton knew Franklin for decades.
In 1993, Franklin at an event at the National Mall to kickstart Clinton's inauguration week, NPR reports. Years later, Clinton awarded the singer the National Medal of Arts.
Rev. Jesse Jackson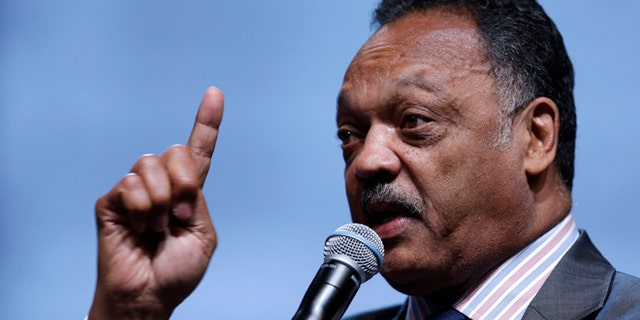 Rev. Jesse Jackson, who shared a close friendship with Franklin, will also speak at the funeral. He was spotted backstage at many of her shows and was often at her bedside whenever she fell ill.
Jackson has said he misses his friend "so much," referring to her often as a "musical genius."
"She was committed to social justice. Recalling the day the first African-American Mayor of Detroit Coleman Young won and how excited she was. #RESPECT," he wrote in an Aug. 29 tweet.
LeBron James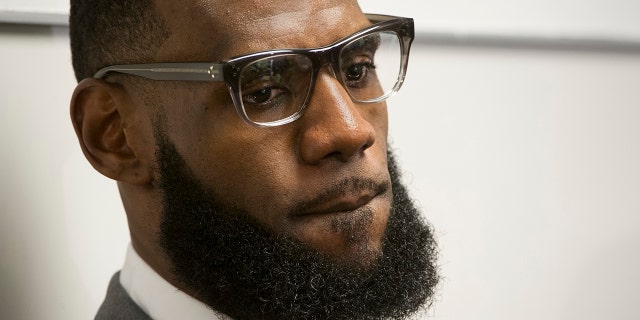 NBA star LeBron James will reportedly sit in the front row at Franklin's funeral.
Smokey Robinson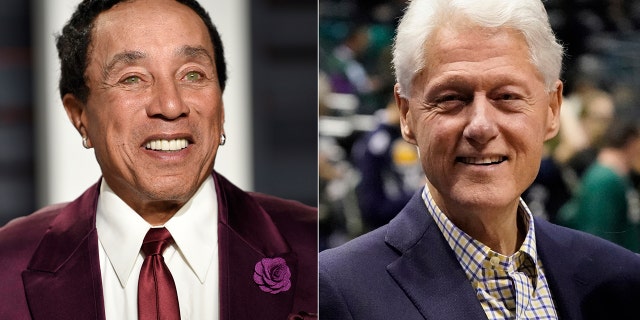 Smokey Robinson said he remained close with Franklin until the end. He said they "talked all the time," the last just a couple weeks before she became too ill to speak. He's going to speak at her funeral.
"I do not plan anything [with] someone I love like that," Robinson, a Motown great who grew up with Franklin, has said. "I love her. She was my longest friend."
The Associated Press contributed to this report.