Antonio Banderas on the Brink of Divorce with Melanie Griffith?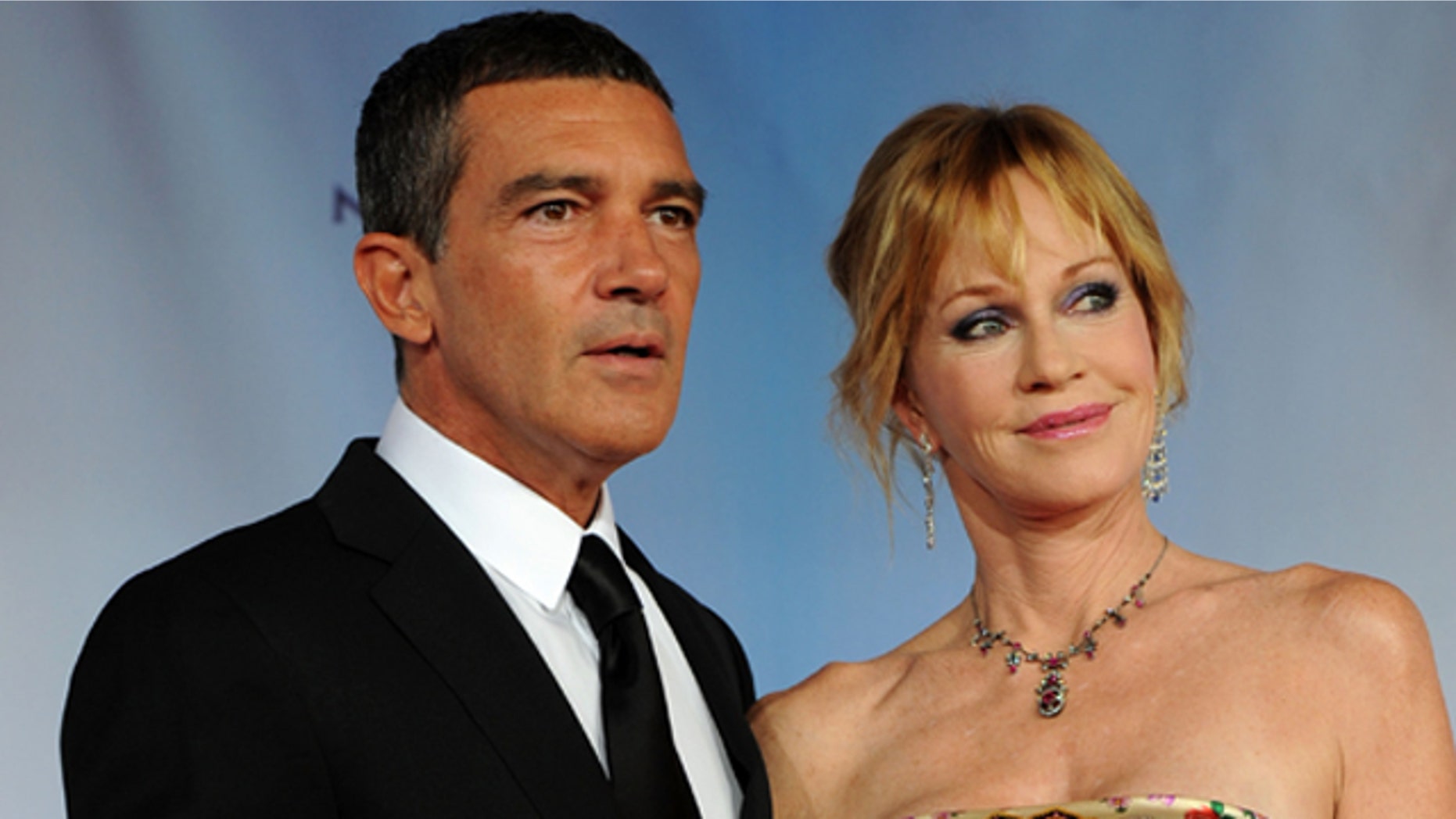 Antonio Banderas and his wife Melanie Griffith may be heading for splitsville, at least this is the latest rumor making its way to around gossip blogs.
RadarOnline.com is reporting that the Spanish actor is fighting to save his marriage with Griffith, who was spotted last week without her wedding band after rumors were swirling that Banderas had cheated on her.
"Antonio has been desperately trying to win Melanie's trust back," a source told RadarOnline.com.
"He has been doing everything in his power to revive the romance -- flowers, sweet-talking on the phone, and extravagant gifts -- because he realizes that she is close to her breaking point," the source added.
The unidentified source said that Griffith is "playing hard to get" because she wants to keep Banderas "on his toes."
"It wasn't a coincidence that the cameras caught her with her wedding ring off!" the source told the publication. "Ultimately she will probably stay with him but not before making him squirm."
The gossip publication claims that Griffith has made sure to keep her distance from the "Zorro" actor.
"The day Antonio flew into Los Angeles for a work gig, Melanie left with the kids for Aspen. She isn't messing around," the source said.
"The last thing Banderas wants is a nasty high-profile divorce," the source added.
"Despite their problems, he still loves her and will do anything to keep her from leaving him," said the unidentified source.
Banderas has openly up talked about his ability to "fall in love over and over again" with his wife.
In the winter of 2010, he told Spanish magazine "AR" that he knows Griffith is "one very special lady."
The actor also reportedly said that the secret to his long-lasting marriage has been loving each other and supporting one another in the tough times. The Desperado star stood by her during her public battle with substance abuse addiction.