Anthony Bourdain, CNN host and celebrity chef, dead at 61
Celebrity chef Anthony Bourdain, whose rakish personality and appetite for culinary curiosities entertained millions of viewers, was found dead of an apparent suicide early Friday morning. He was 61.

CNN's Brian Stelter announced on-air Friday that Bourdain hanged himself.
"Anthony was found dead this morning in his hotel room in France. He had hanged himself in his hotel room," Stelter said.
The outspoken chef was found unresponsive by his close friend, French chef Eric Ripert, in a luxury hotel in the small town of Kayserberg. The network said he was working on an upcoming episode of his show "Anthony Bourdain: Parts Unknown."
ANTHONY BOURDAIN'S LIFE IN PHOTOS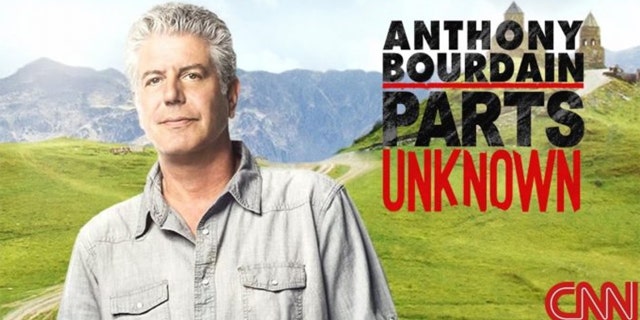 "It is with extraordinary sadness we can confirm the death of our friend and colleague, Anthony Bourdain," CNN said in a statement. "His love of great adventure, new friends, fine food and drink and the remarkable stories of the world made him a unique storyteller. His talents never ceased to amaze us and we will miss him very much. Our thoughts and prayers are with his daughter and family at this incredibly difficult time."
Bourdain's girlfriend, Italian actress Asia Argento, said she was "beyond devastated" by his death.
"Anthony gave all of himself in everything that he did. His brilliant, fearless spirit touched and inspired so many, and his generosity knew no bounds. He was my love, my rock, my protector. I am beyond devastated. My thoughts are with his family. I would ask that you respect their privacy and mine," Argento tweeted Friday.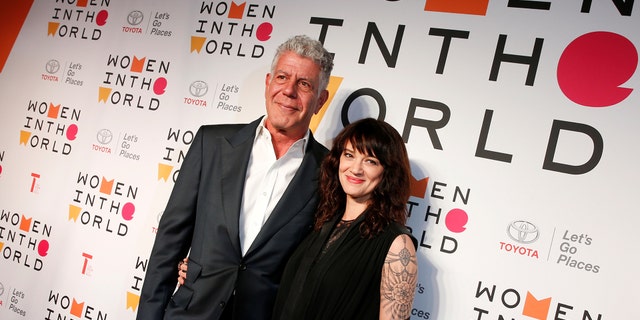 The news of Bourdain's death comes after fashion designer Kate Spade died Tuesday after hanging herself in her New York City apartment. The 61-year-old's death follows an alarming string of celebrity hanging suicide deaths in recent years.
President Trump reacted to the news on his way to the G-7 summit on Friday.
"I think it's very sad. In fact, I want to extend to his family my heartfelt condolences. That was very shocking. When I woke up this morning, Anthony Bourdain is dead. And I enjoyed his show. He was quite a character, I will say," Trump told reporters. "But, I just want to extend my condolences and, also, to the family of Kate Spade."
Bourdain has been an outspoken supporter of the #MeToo movement since his girlfriend, Argento, accused Harvey Weinstein of sexual assault in October.
"I am proud and honored to know you. You just did the hardest thing in the world," Bourdain tweeted at Argento after Ronan Farrow's scathing expose about Weinstein was published in the New Yorker.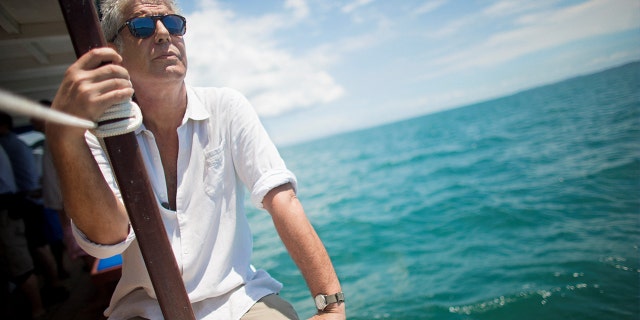 In an in-depth interview with the Daily Beast in April, Bourdain admitted that he has been reluctant to speak out about the movement changing the entertainment industry, explaining that he didn't want to steal the spotlight away from the women the movement is about.
"It's something I'm very aware of when I hear myself talking about it—it makes me very uneasy," he told the outlet. "These are not my stories, so I feel that every time I'm talking about it, I'm taking up space that should be rightfully taken by a woman. It's a fine line for me. I don't particularly enjoy talking about it. But if you ask me, I'll tell ya."
Born in New York City, Bourdain grew up in suburban New Jersey but chafed against his staid upbringing.
"I deeply resented the relative stability at my house. I started taking drugs as soon as I encountered them," the chef told The Guardian in 2013.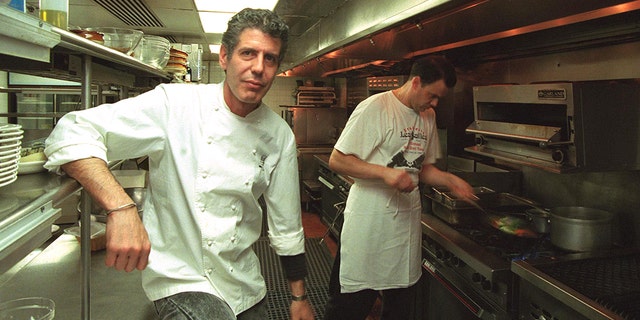 SUICIDE RATES ON THE RISE IN US, CDC REPORTS
Bourdain dropped out of Vassar College after two years to pursue a career in the culinary world. He graduated from the Culinary Institute of America in 1978 and from there went on to work in various restaurant kitchens, including One Fifth Avenue and Sullivan's.
His big break came when he was appointed executive chef at Brasserie Les Halles in 1998. A year later, Bourdain's celebrity grew when the New Yorker published his now-famous "Don't Eat Before Reading This," an article which exposed the inner workings of restaurant kitchens.
Capitalizing on the interest in his expose, Bourdain released the non-fiction bestseller "Kitchen Confidential" in 2000, which made him a household name. His other books include the novels "Bone in the Throat" and "A Cook's Tour."
Bourdain's career skyrocketed after he was cast by the Food Network in the 2002 show "A Cook's Tour." From 2005-2012 he starred in "Anthony Bourdain: No Reservations" on the Travel Channel.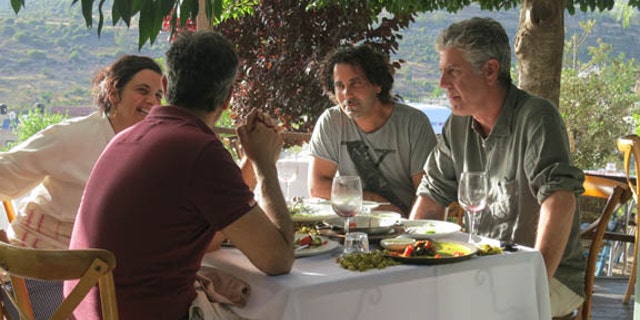 He left the Travel Channel in 2012 to join CNN for his own series called "Parts Unknown." He showcased food and culture from across the world for his show.
In a November 2016 episode of his CNN show, Bourdain discussed his mental health at a psychotherapy session.
"I'd like to be happy. I'd like to be happier," Bourdain said, according to the New York Daily News. "I should be happy. I have incredible luck. I'd like to be able to look out the window and say, 'Yay, life is good.'"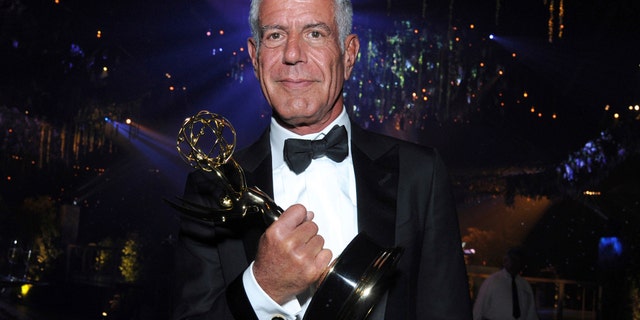 He said later in the episode, "For some reason I feel something snap, and I slide quickly into a spiral of near hysterical depression."
In one of his final interviews before his death, Bourdain described the series to IndieWire.
"It's always been, to one extent or another, a stealth food show. We pretend it's about food. It rarely is," he told the outlet on Sunday. "We always talk about films first, before we head to a location, for visual cues, for sound, for editing. We love nothing more than duping, emulating, or riffing on a film that few of our audiences have actually seen."
Bourdain recently pulled out of an ambitious food hall project in New York City that was to bear his name and take over an entire Hudson River pier. He had been trying to develop the Bourdain Market for two years when he announced in December it had been nixed.
Bourdain married his high school girlfriend, Nancy Putkoski, in 1985. They divorced in 2005. Two years later, he married MMA fighter Ottavia Busia, welcoming a daughter, Ariane, that same year.
"I was 50 when I became a father of a little girl. I was finally old enough to be qualified for the job. Ariane has me wrapped around her finger," Bourdain told The Guardian in 2013. "All I can realistically hope for is that she feels loved. That she has high self-esteem. And good martial-arts skills."
Bourdain and Busia divorced in 2016. He began dating Argento in 2017 after they met while Bourdain was in Rome filming "Parts Unknown."
If you or someone you know is considering suicide, please contact the National Suicide Prevention Lifeline at 1-800-273-TALK (8255).