Angus Young joins Guns N' Roses as Axl Rose prepares to join AC/DC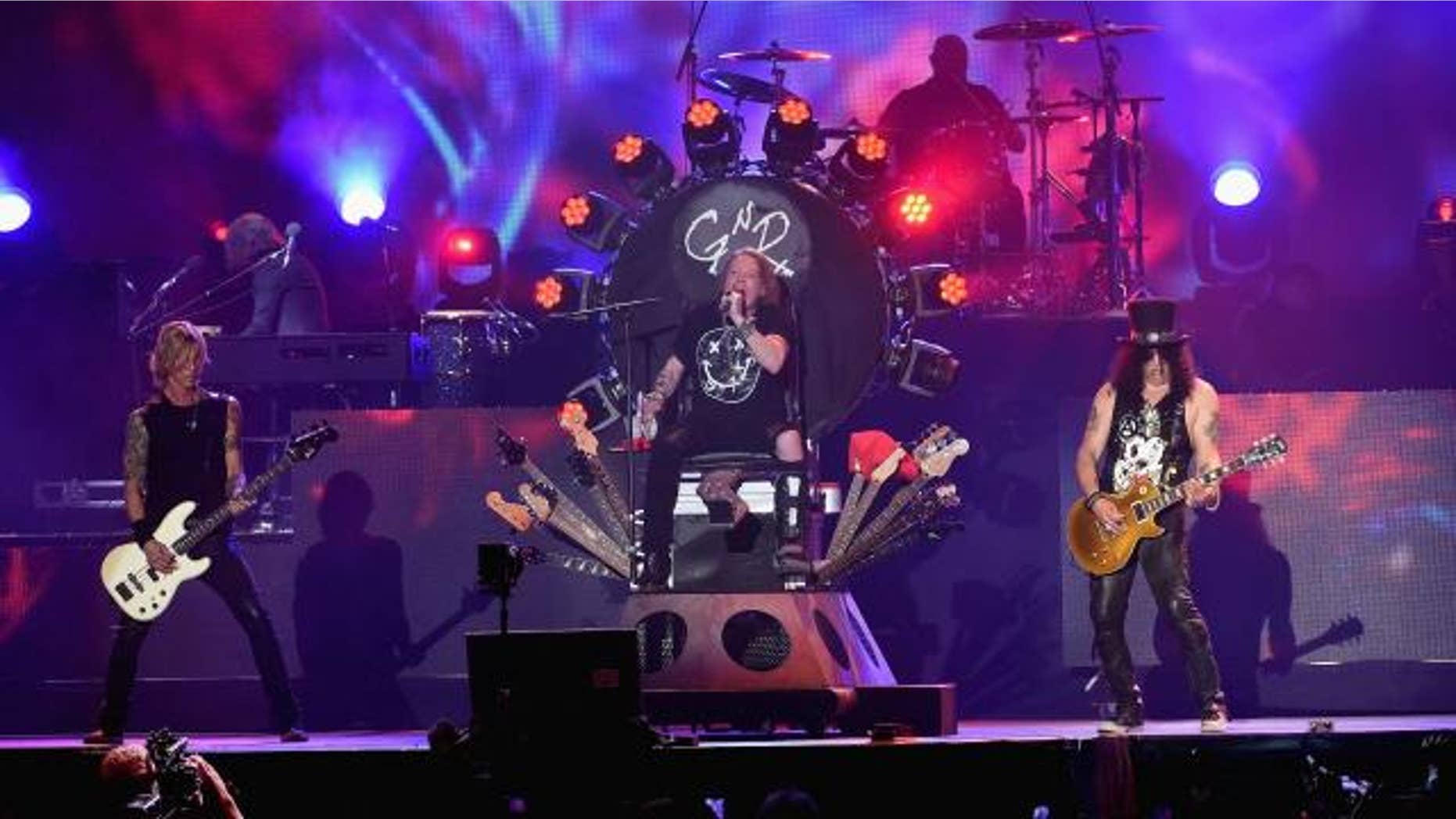 Guns N' Roses rocked the desert!
The legendary rock band performed their headlining set during day two of the Coachella Valley Music and Arts Festival in Indio, California, to an A-list crowd of festival goers on Saturday.
WATCH: Kesha Shows Her 'True Colors' During Surprise Coachella Performance With Zedd
In what was arguably one of the most anticipated rock n' roll reunions in years, Axl Rose, Slash and Duff McKagan teamed up for their second performance together since 1993 (they put on their first official reunion show two weeks ago in Los Angeles).
"Twilight" actor Kellan Lutz was just one of the many celebrities who watched the band perform some of their classic hits like "Sweet Child O' Mine," "Paradise City" and "Welcome to the Jungle."