Angelina Jolie: My 6-Year-Old Is a Better Cook Than Me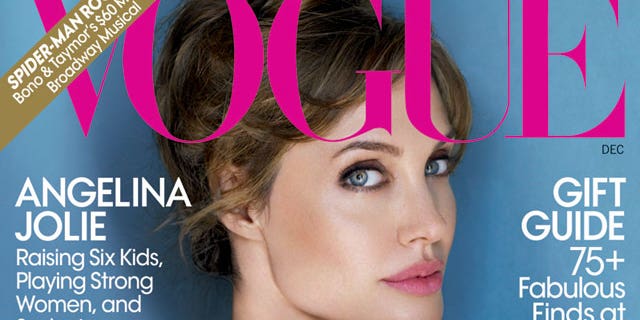 Angelina Jolie admits she isn't much of a cook, adding that her 6-year-old son Pax is better in the kitchen than his mom.
In the new issue of Vogue magazine, which features the Oscar winner on the cover, Jolie admits, "I'm not the best cook."
"Pax is a better cook than me. Pax likes to cook," she said. "But I try to when I can. Any house that we're in, we all chip in. But the kids are very sweet … so enthusiastic anytime I cook. "
In the article, readers get a glimpse inside the Jolie-Pitt household with its six kids, bulldog named Jacques and nannies who speak Vietnamese to Pax and Cambodian to Maddox.
Jolie says she feels her oldest son Maddox, now 9, almost raised her in a way. She adopted him in 2001. Maddox seems aware of his mother's feelings. He encourages her when she cooks breakfast, saying "Good job!"
She also talks about daughter Shiloh, who recently found a dead bird and wanted to keep it for a pet. Jolie's answer: find a bird from a taxidermist instead.
Jolie shares some of those "every mom" struggles that parents everywhere can identify with. She and longtime partner Brad Pitt make sure one of them is always home with the kids while the other is working.
What makes Jolie different, of course, is the paparazzi follows wherever she and Pitt go.
She's chosen to navigate Hollywood her way, without an agent or a publicist -- which is rare -- especially for an A-list actress.
As for Pitt, Jolie addresses him as "extremely handsome and the most sexy," but feels most in love when she sees him with their six kids.
The December issue of Vogue hits newsstands nationwide on Nov. 23.
The Associated Press contributed to this report.
More From Vogue:
Read the full interview with Angelina Jolie
Photos: A History of Angelina in Vogue
Photos: Supermodel Gisele Bündchen
Anne Hathaway's Gorgeous Photo Shoot