Angelina Jolie & Brad Pitt Moving to Costa Rica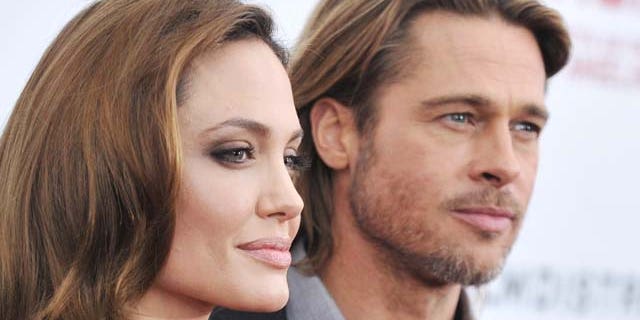 Brangelina and the gang are heading to fun in the sun and a lot of Pura Vida!
The superstar couple is purchasing a home in Costa Rica as first reported by entertainment gossip site Showbiz Spy.com
The Pitt-Jolie's will be headed to the Central American country for the holidays as well.
A source tells the site that Pitt thinks Costa Rica "will be the perfect place for the family to get away from everything for a while."
The source adds that the acclaimed actor "loves the country and is considering buying some Costa Rican property so they can spend some time there when life gets less hectic for them."
In recent weekend both Pitt and Jolie have said they are not planning to stay in the acting business forever.
"My kids will be needing me a lot when they hit their teens," Showbiz Spy quotes Jolie, whose made her directing debut with "In the Land of Blood and Honey," in theaters Dec. 23.
Jolie and Pitt's kids range from the ages 11 to three.
"I need to be braced to be spending a lot of time with all six of them and making sure I can be there for when they go through everything," she added.
"So I'm sure I'll be working from home in some way. Maybe I'll get to write or something."
Pitt is following his wife's footsteps.
The hunk told Australia's "60 Minutes" Tara Brown that he might give up acting when he is 50 because he is enjoying "the producing side and development of stories and putting those pieces together" as well as having more kids.
"You know, I don't know that we're finished," Pitt continued telling Brown.
"Those late nights are so fun when one of them's up or those mornings when they get up and make pancakes or something. That's what it's about."
You can reach Alexandra Gratereaux at: Alexandra.Gratereaux@foxnewslatino.com or via Twitter: @GalexLatino
Follow us on twitter.com/foxnewslatino
Like us at facebook.com/foxnewslatino