Andy Cohen spills on 'worst' 'Watch What Happens Live' guest Amber Rose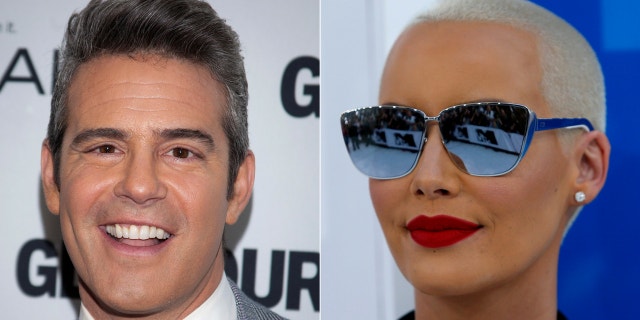 NEWYou can now listen to Fox News articles!
Andy Cohen revealed Tuesday Amber Rose was one of the worst guests to appear on his show.
The host told E! News that Rose, who appeared on "Watch What Happens Live" in 2015, was in the running as the worst guest because she just wouldn't divulge information.
"Amber Rose. She didn't want to answer any of my shady questions," Cohen said. "She turned to me, she goes, 'Am I a horrible guest?' I go, 'You are in the running for one of the worst guests we've ever had.'"
Rose refused to answer most of Cohen's questions during a segment when guests could either "plead the fifth" or provide a response. Rose would not rank the Kardashian-Jenner clan from the least to most interesting, name the celebrity who refused to participate in her SlutWalk event or talk about her ex-boyfriend Kanye West.
"I'm not talking about Kanye or the Kardashians at all. I plead the fifth again," she told Cohen.
The host had dubbed Rose "the worst" participant of the segment.
Rose did appear to talk about the Kardashians Tuesday night after reports circulated that NBA player Tristan Thompson cheated on Khloe Kardashian, who is expected to give birth to the couple's first child this month. Rose took to her Instagram story and appeared to show support for Kardashian.
"I know we've had our differences in the past but my heart is broken for you sis smh no one deserves to feel that pain especially during such a sensitive time. God bless you and your baby," Rose wrote in a new-deleted video.
Though Rose never mentioned Kardashian by name, a rep for the 34-year-old model told Entertainment Tonight she was talking about the reality star.