'America's Got Talent' recap: NFL star's stunning magic trick, tragic story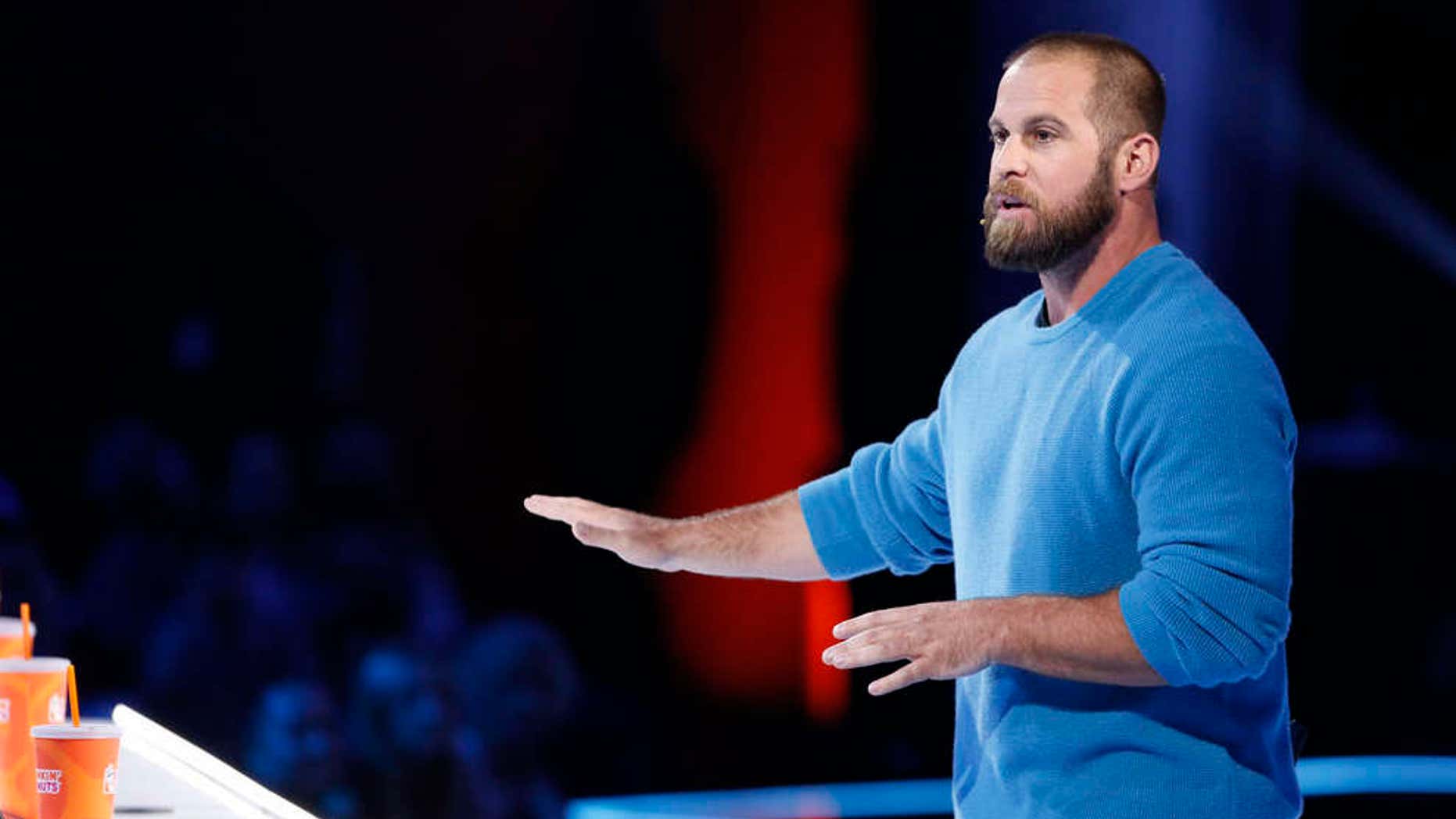 NFL star Jon Dorenbos has no regrets about sharing his very personal story of loss on "America's Got Talent."
Dorenbos — an aspiring magician and long snapper for the Philadelphia Eagles — was one of 12 contestants to perform during Tuesday's first live episode of the season.
His latest trick, which involved guessing which sketches were created by each of the show's four judges, was one of the most memorable moments of the evening.
"I am mesmerized," Howie Mandel cheered. "I predict we will see you for another round!"
Prior to the performance, Dorenbos, 36, shared more details of his shocking family history.
On August 2, 1992, his mother, Kathy, was brutally murdered by his father, Alan, who ended up spending 11 years behind bars.
Dorenbos was adopted and raised by his aunt and uncle, who also appeared in the pre-taped segment.
"I am a happy person, but I make that decision to be happy," he told Fox411 backstage.
"Sharing my story, if it can give motivation to people, if it can show them that the way you view yourself is going to be the way you view the world…If we can all do that, then there are ways to take obstacles and look at them as opportunities."
Dorenbos, 36, knows his mother would be impressed by his foray into show business.
"[But] I hope she is more proud of how I have grown as a person and how I have treated people along the way," he says.
'Hopefully, she is laughing, she had the best seat in the house in that theater."
"It doesn't take a moment like that for me to think about [her].  I think about [her] every single day."
Dorenbos hopes to be one of seven acts to advance to the next round of competition.
Among the other standouts:
LAURA BRETAN
The 14 year-old opera prodigy cried tears of happiness after her stunning performance of "The Prayer."
JAYNA BROWN
A home schooled 10th-grader, she opened the show with a flawless cover of Ed Sheeran's "Make It Rain." "I think you are going to make it rain [money] for Simon and his record label," Mandel told her.
LORI MAE HERNANDEZ
The funniest 13 year-old in America returned with a new set of zingers directed at Donald Trump.  Among the best:  "He's rich enough to hire America's First Lady to write a speech for his…third lady!"  Simon Cowell loved her. "You are edgy, cool and current," he praised.
The results of overnight voting will be announced Wednesday evening.
"America's Got Talent" airs Tuesdays and Wednesdays on NBC.