American Idol: Jennifer Lopez Falls for Gentle Giant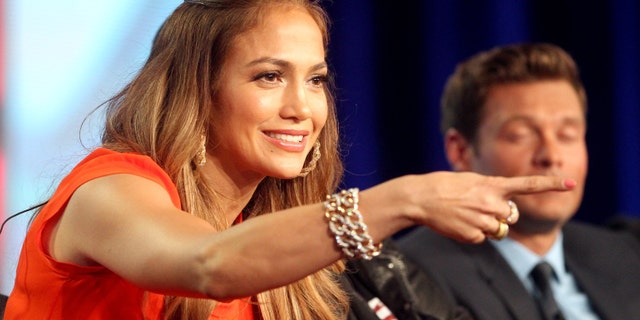 JLO felt the Lord's spirit through American Idol contestant Jermaine Jones, Wednesday night on American Idol.
Lopez felt some gentle love in a very giant way during the Portland, Oregon auditions. At 6 foot 8 ½ inches Jones stood out right away not only for his height, but for what Steven Tyler called his "spiritual voice."
American Idol Best Latino Moments
"My family is all music," said Jones. "I began singing at church when I was young. It's my life. I eat it, breathe it, I sleep it. It's just me."
Singing "Superstar" by Luther Jones took Lopez's and the rest of the judges spirits to another level.
"It's a natural gift that you have in the way that you sing that you don't hear everyday," said Lopez satisfied with Jones' audition.
Nevertheless, she advised him to relax when singing.
"Loosen up a little bit," said Lopez. "I know you are super nervous. Either way, I'm going to say yes."
Music producer Randy Jackson and rock star Steven Tyler agreed with JLO.
"I can see you are very nervous," Tyler said. "I heard the song through your nerves. Man you got that gift!"
"When you show the dynamic with the low, with the power with the softness I love it," Jackson added.
Jones' mother couldn't have been any happier as her screams were heard over the phone when her son called her and told her he was going to Hollywood.
"The night I delivered Jermaine I did a whole church service and a concert," said Katrice Cornett, Jones' mother. " We were saying that he came out singing."
American Idol Pia Toscano's Sexy Style
"That's a big guy," JLO said after Jones' audition. "He felt gentle spirited. Gentle giant."
You can reach Alexandra Gratereaux at: Alexandra.Gratereaux@foxnewslatino.com or via twitter: @GalexLatino
Follow us on twitter.com/foxnewslatino
Like us at facebook.com/foxnewslatino