American Idol: California Mayor Declares May 12 Jessica Sanchez Day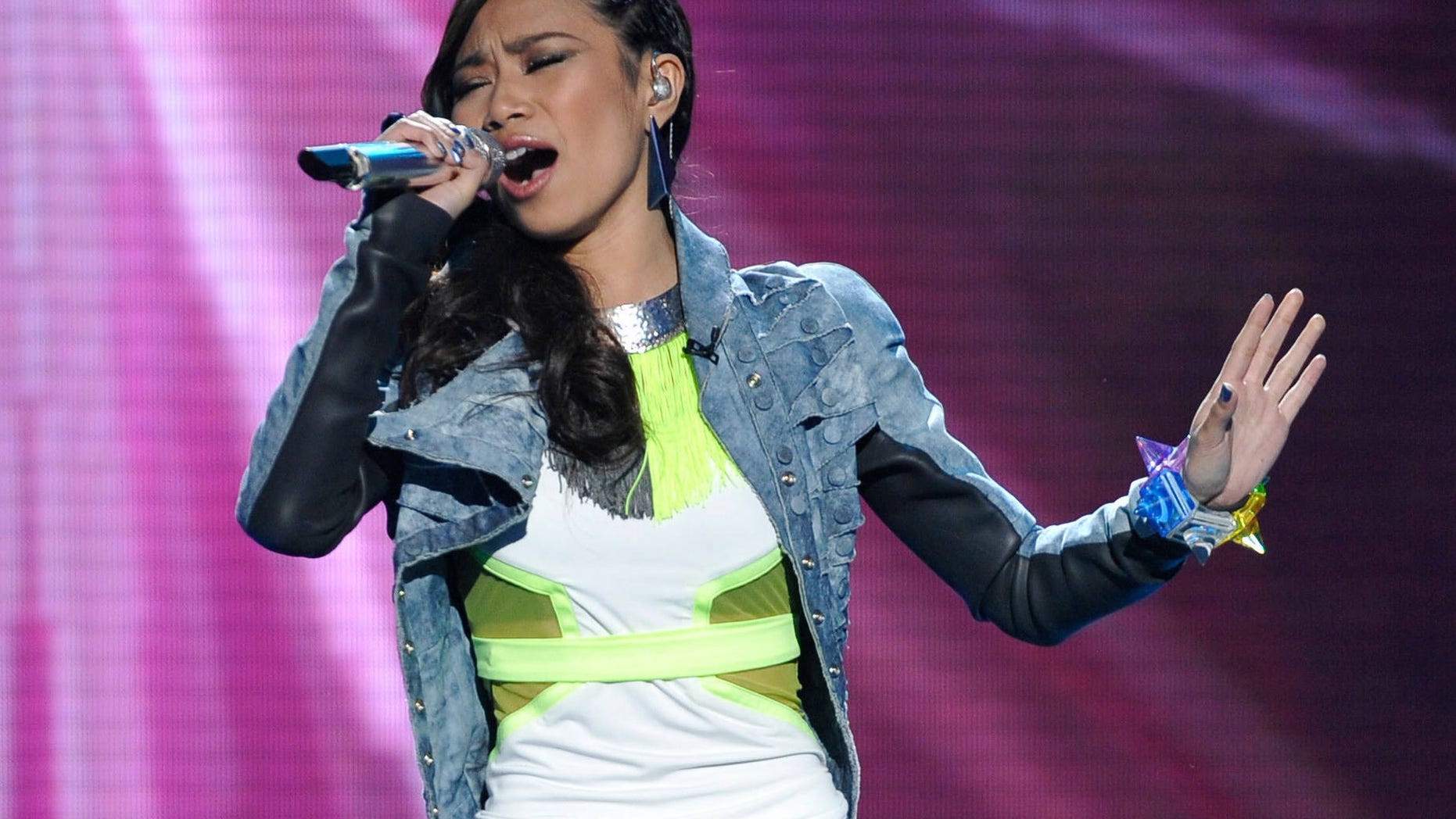 American Idol finalist Jessica Sanchez was greeted warmly as she returned home for the show's 'heroes week,' causing a frenzy in her hometown of Chula Vista, Calif., People magazine is reporting.
Thousands of fans excitedly waited for the 16-year-old's homecoming as she paraded the city with her two younger brothers and headed toward Eastlale High school on Saturday.
"I feel amazing," the magazine quoted Sanchez as saying.
"I'm so happy to represent Chula Vista. It was the people," she added. " I missed the people so much. I love you guys. Thank you for all the support."
If Sanchez didn't feel the love then, she certainly felt it when Chula Vista officially declared May 12 as "Jessica Sanchez Day."
Sanchez did what she does best, showing once again that she has the lungs and voice to leave people speechless as she performed Whitney Houston's "I Will Always Love You."
The Filipino/Mexican singer then paid tribute to her father, singing an emotional rendition of Luther Vandross's "Dance with My Father" at the USS Midway Museum. On the show a few weeks back,  Sanchez revealed her father, who is in the U.S. Navy, would be deployed to Singapore.
The homecoming episode for Sanchez and the remaining "American Idol" contenders will air Wednesday.
Joshua Ledet and Phillip Phillips were also showered with support and fans as they arrived at their hometowns.
Ledet, who is from Westlake, La,. was welcomed with signs on every business, as well as a parade and a pep rally.
Phillips was honored with the key to his city in South Georgia, prior to performing for the thousands of excited fans at the local Lee County High School.
"I don't even know what to say but thank you," Phillips said. "I appreciate all of the support."
You can reach Alexandra Gratereaux at: Alexandra.Gratereaux@foxnewslatino.com or via Twitter: @GalexLatino
Follow us on twitter.com/foxnewslatino
Like us at facebook.com/foxnewslatino