Amanda Bynes makes rare public appearance at fundraiser for California Senate candidate
Amanda Bynes made a rare public appearance earlier this month when she attended a fundraiser for Pat Harris, who is running to represent California in the U.S. Senate.
Bynes went to the fundraiser in Glendale to throw her support behind Harris, who is running against longtime Sen. Dianne Feinstein, a source told Us Weekly.
"Amanda attended a fundraiser for the Democratic challenger for Dianne Feinstein's Senate seat, Pat Harris," the source said. "Amanda is very civic-minded and wanted to show up to support Pat."
Photos: Amanda Bynes steps out
The source told the magazine the "Hairspray" star is "doing really well and basically just living her life" after going through a rough patch which including a DUI, being arrested for marijuana possession and starting a fire in her parents' driveway. She also displayed erratic behavior on her social media accounts.
Since the series of arrests and being placed under an involuntary psychiatric hold in 2014, Bynes, 32, has kept a low profile.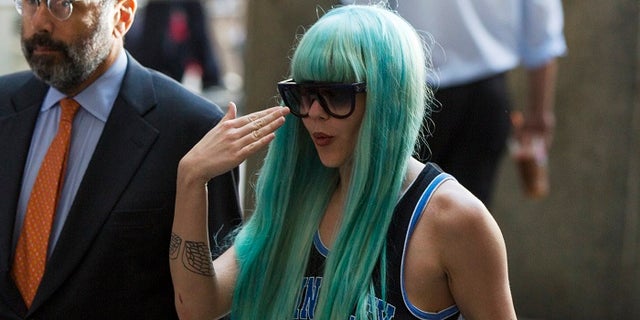 The source said Bynes was mostly absent on social media because "people can just be so negative."
"There are times when she is more active on social media and then will stop because sadly, people can just be so negative. She is on track to graduate from fashion school this summer," the source said.
PLAYBOY'S PLAYMATE OF THE YEAR NINA DANIELE SAYS SHE'S A FEMINIST: 'WE'RE NOT FORCED TO POSE NUDE'
Bynes was hoping to make a comeback in acting this year and "is very excited about the next chapter of her professional life, the source told Us Weekly." The "She's the Man" actress also wants to launch a fashion line this year as well, the source added.
"Amanda will make it a reality — 2018 is going to be Amanda's triumphant return!"
Bynes is currently attending the Los Angeles Institute of Design & Merchandising.