Alleged 'Naked Photos' of Tiger Woods Shopped to Playgirl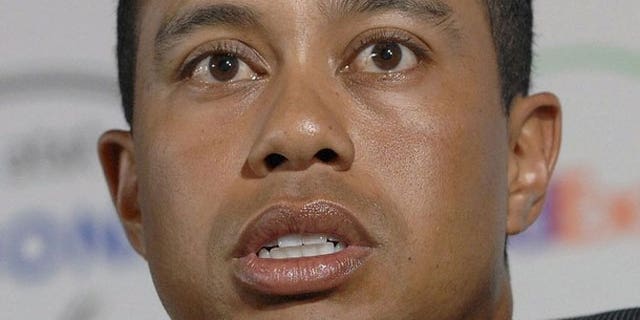 NEWYou can now listen to Fox News articles!
LOS ANGELES – It looks as though things are going from bad to worse for Tiger Woods.
A rep from online adult magazine Playgirl (which features men baring it all) confirmed to FoxNews.com that they did indeed receive an offer to purchase naked male photos, purported to be of the controversial sports star.
"We were approached by a third party who wanted to know our 'interest level'. Our lawyers are currently going over them, the source, the entire package," Playgirl rep Daniel Nardicio said, adding that they would only purchase the alleged pics if they can successfully confirm them to be Woods.
On Tuesday, reports surfaced that Gatorade was the first major sponsor to sever ties with the golfer, who Forbes Magazine last year estimated earned over a billion dollars, with the majority of his income stemming from sponsorships and endorsements.
Earlier this week, the 33-year-old posted a message on his official Web site to thank both fans and sponsors involved in his Chevron World Challenge Tournament, which he originally intended to host before sustaining injuries in a minor car accident Thanksgiving weekend.
"I'd also like to thank all of our supporting sponsors and my tireless, dedicated staff, board and volunteers who collectively produce this first-class golf tournament," Woods wrote. "I am so grateful to them for their efforts, and I am sincerely sorry I was unable to fulfill my duties as host and player in this important event."