Alison Sweeney diets with her dog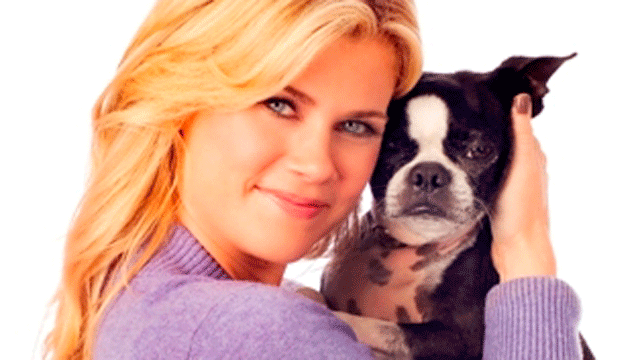 'The Biggest Loser' host Alison Sweeney works hard to keep herself looking taut and terrific, but she isn't the only one in her house on a weight maintenance regime. The family dog Winky also watches her figure.
"She was a little bit overweight and I had talked to my vet about it and we put her on the Science Diet weight loss program and she now is totally fit and chases me around the house with so much energy," Sweeney told FOX411's Pop Tarts column. "It's just amazing how you can get your pets healthy, how it changes their whole life and how different you interact with them. I love seeing the results of how it affected our whole family and we got everybody on board. It makes me so happy."
The daytime soap star recently kicked off the second annual "Million Pound Pledge," encouraging pet owners to sign up at Petfit.com to help themselves and their pet get in tiptop shape, and if they're lucky, win tickets to "The Biggest Loser" finale.
Sweeney also offered some words of wisdom to Americans struggling to stay with their new year's resolutions to shed those excess pounds.
"It's s all about a lifestyle change, I'm not looking at a strict regime that I'm going to stick to for the next 10 days and then the second that I break off from that plan, I feel as though I've failed," she quipped. "I'm going to just be as healthy as I can and that's my goal and I'm not going to put a certain number on a scale and I'm not going to put a certain preconceived notion of what 'skinny' is; I'm just going to do the best that I can and I'm going to live everyday and try to make the healthiest choices I can."
But that doesn't mean the television personality, who also has a new show "Hollywood Moms Night" on TV Guide, hasn't dabbled with dangerous detox plans or extreme diet regimes in the past.
"I did a cabbage soup diet, I did those cleanses with lemon juice and water, I did crazy stuff," Sweeney added. "A lot of it worked, even shake diets where you don't eat anything or just one meal a day and you drink these diet shakes, and then the second you stop doing that, you put all the weight back on."
Deidre Behar contributed to this report.