Alec Baldwin's arrests and scandals through the years, from parking space fight to wrong-way bike ticket
Alec Baldwin has been known to lose his temper from time to time.
The hot-headed New Yorker has gotten into several altercations in the Big Apple and beyond — though he doesn't ever seem to apologize for his behavior. He even once deemed New York City a "carnival of stupidity."
In November, the "Saturday Night Live" star landed in lockup once again.
ALEC BALDWIN ARRESTED AFTER ALLEGEDLY PUNCHING SOMEONE DURING PARKING SPOT ARGUMENT
Here's a look back at some of Baldwin's most controversial arrests and scandals through the years.
Parking spot spat 
The 60-year-old reportedly punched a man in Manhattan on Nov. 2 after getting into a heated argument over a parking space, Fox News confirmed.
Baldwin claimed he had a family member holding a parking spot when a man driving a station wagon pulled up and took it, police told The Associated Press. The men were arguing and pushing each other before Baldwin turned violent, officials added.
The 49-year-old alleged victim was treated for an injury to his left jaw and taken to a nearby hospital. A rep for Baldwin did not immediately return Fox News' request for comment.
Wrong-way ticket
In 2014, Baldwin was arrested and placed in handcuffs after becoming "belligerent" with a police officer who stopped him for riding his bicycle in the wrong direction down Fifth Avenue. At the time, Baldwin didn't have any identification on him
A furious Baldwin later took to Twitter to denounce his arrest, posting the arresting officer's name and badge number in the process. His rant continued with a declaration that New York officials are simply "desperate for revenue and anxious to criminalize behavior once thought benign."
After the bicycle-related arrest, Baldwin told New York magazine he was ready to quit his public life and leave the city, an hour train ride from where he grew up on Long Island. He added, "New York has changed."
"I think that the whole thing is more a reflection on him than on biking and the state of biking," Caroline Samponaro, director of bicycle advocacy at Transportation Alternatives, told The New York Times of the incident in 2014. "He's in the headlines a lot, and it's usually something unpleasant."
"Words With Friends"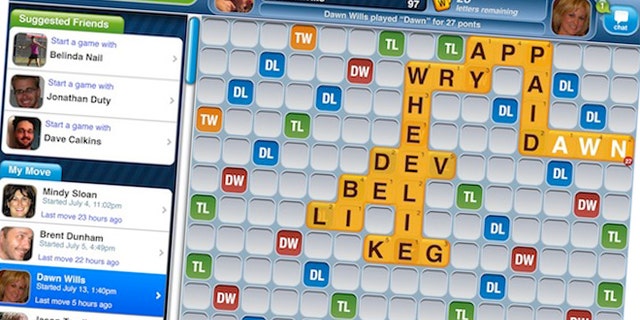 In 2011, the former "30 Rock" star was removed from an American Airlines flight after refusing to stop playing the game "Words With Friends" on his phone.
"Flight attendant on American reamed me out 4 playing WORDS W FRIENDS while we sat at the gate, not moving. #nowonderamericaairisbankrupt," Baldwin tweeted at the time. "But, oddly, 30 Rock plays inflight on American. #theresalwaysunited."
Surprisingly the developer behind the popular mobile game, Zynga, came to the actor's defense, sharing a photo to TMZ of a board that spelled out "Let Alec play."
TARA REID AND 5 OTHER CELEBRITIES THAT WERE KICKED OFF A PLANE
Angry voicemail
An angry voicemail Baldwin left for his young daughter, Ireland, somehow got leaked online in 2007 — and fans were furious.
Ireland, then 11, apparently didn't pick up Baldwin's scheduled phone call, prompting the actor to call her a "rude, thoughtless little pig." He said she needed her "a-- straightened out" and "she humiliated [him] for the last time," according to People. The actor and his ex-wife Kim Basinger were apparently in a nasty custody battle at the time.
"I'm sorry, as everyone who knows me is aware, for losing my temper with my child," Baldin said in a statement on his website, per the Daily Mail. "I have been driven to the edge by parental alienation for many years now. You have to go through this to understand. (Although I hope you never do.) I am sorry for what happened," he added.
The pair now joke about the incident. In 2015, Ireland posted a photo on Instagram mocking the incident, which she said was turned into a "bigger deal than it was."
Paparazzi problems
Baldwin was arrested in 1995 for allegedly slugging a paparazzi photographer in Los Angeles, one of several such run-ins.
In 2012, he was accused by a photographer of getting aggressive with him on a New York City street, and in 2013 another photographer filed a harassment claim against Baldwin.
Fox News' Sasha Savitsky and The Associated Press contributed to this report