Al Gore calls Donald Trump the 'face of climate denial,' says Americans are tired of president's 'constant craziness'
Former Vice President Al Gore called President Trump the "face of climate denial" during his appearance on "The Daily Show" Wednesday night.
Host Trevor Noah mocked Trump, joking about an interview Trump gave to the Washington Post in which the president said about climate change: "One of the problems that a lot of people like myself – we have very high levels of intelligence, but we're not necessarily such believers. You look at our air and our water and it's right now at a record clean."
Gore did not find Trump's remarks a laughing matter.
"You know, it's really significant, Trevor, that Donald J. Trump is now the face of climate denial," Gore said. "And there are those who are still giving him their loyalty and trust, and I get that, believe me. But the vast majority of Americans, not to mention all around the world, are really kind of, they've had it with the constant craziness, if you want to call it that way."
"I think we do want to call it that way," Noah responded.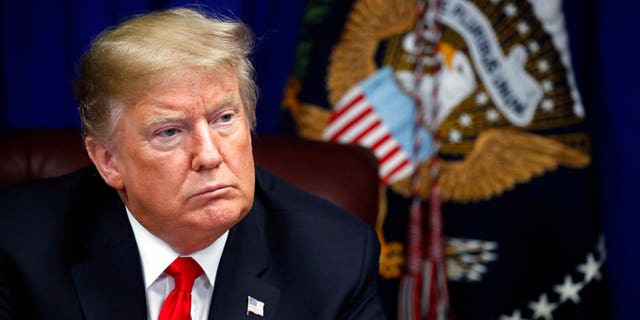 "And when he's the principal global face of climate denial, I think that's a cue," Gore continued. "You know, in physics, there's this well-known principle, 'For every action, there's an equal and opposite reaction.' I think that some of the mobilization that is really building. We saw it in the election three weeks ago with the blue wave, I think part of that is a reaction to what Donald Trump is saying and doing."
After leaving politics, Gore became well-known for his work to educate people on climate issues, and wrote and starred in the Oscar-winning documentary "An Inconvenient Truth" about global warming.
Earlier in the show, Noah had ripped the president's "record clean" remark.
"Clearly, the president doesn't believe in the science or the English because if you're trying to say you're too smart to believe in climate change, it doesn't help when your argument ends with 'It's right now at a record clean,'" Noah told his audience. "Like, it makes him sound super dumb."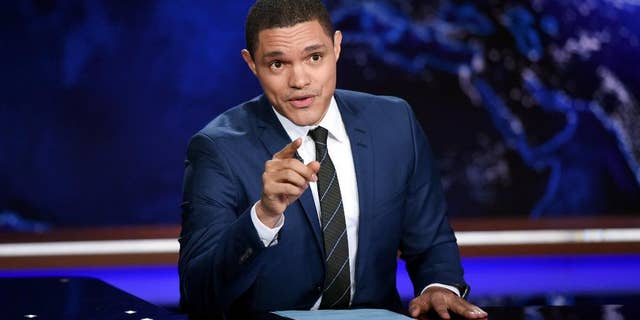 The Comedy Central star theorized that Trump was "so intelligent" that he's "leaving English behind." He went on to compare his newly-developed language to the aliens Amy Adams communicated in the 2016 sci-fi drama "Arrival."
Gore is no stranger to late-night mockery himself, having been repeatedly skewered over the years for claiming during his own presidential campaign that he helped invent the Internet, something the Internet's early proponents Robert Kahn and Vinton Cerf actually backed him up on in 2000, noting that Gore was indeed "the first political leader to recognize the importance of the Internet and to promote and support its development."