Aerosmith Bassist Confirms Steven Tyler is Joining American Idol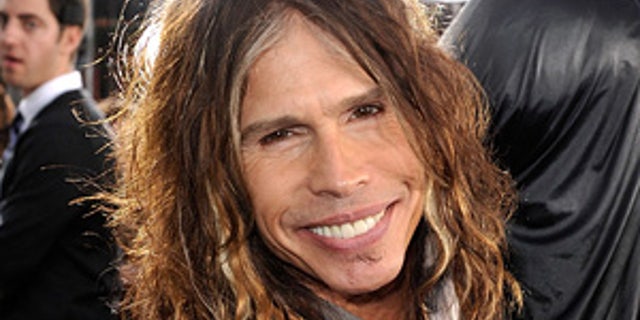 Producers remain tight-lipped about whether Steven Tyler is joining American Idol. But Aerosmith bassist Tom Hamilton says his bandmate will definitely be sitting at the judges table next season.
"Steven is doing American Idol. The ink is dry on that," Hamilton tells The Star-Ledger. "So, we'll have to work around his schedule for a new record."
Fox Prez: No American Idol deals signed yet
Hamilton, 58, expressed reservations about how Tyler's new gig would affect the band's recent creative resurgence. But, he said, he did not want to stand in the way of the unique opportunity.
"Steven is someone who absolutely lives to be in front of an audience, and the people closest to him know how witty and entertaining he can be," Hamilton told the newspaper. "I don't know if American Idol will be rock 'n' roll enough for him, but it is an opportunity for millions of people to see another side of Steven Tyler."
Aerosmith is currently touring the United States.
Tyler, 62, underwent treatment for an addiction to painkillers in December.
Fox reps declined to comment.
Take the poll for this article at TVGuide.com.