Actress admits to being 'a couple of sheets to the wind'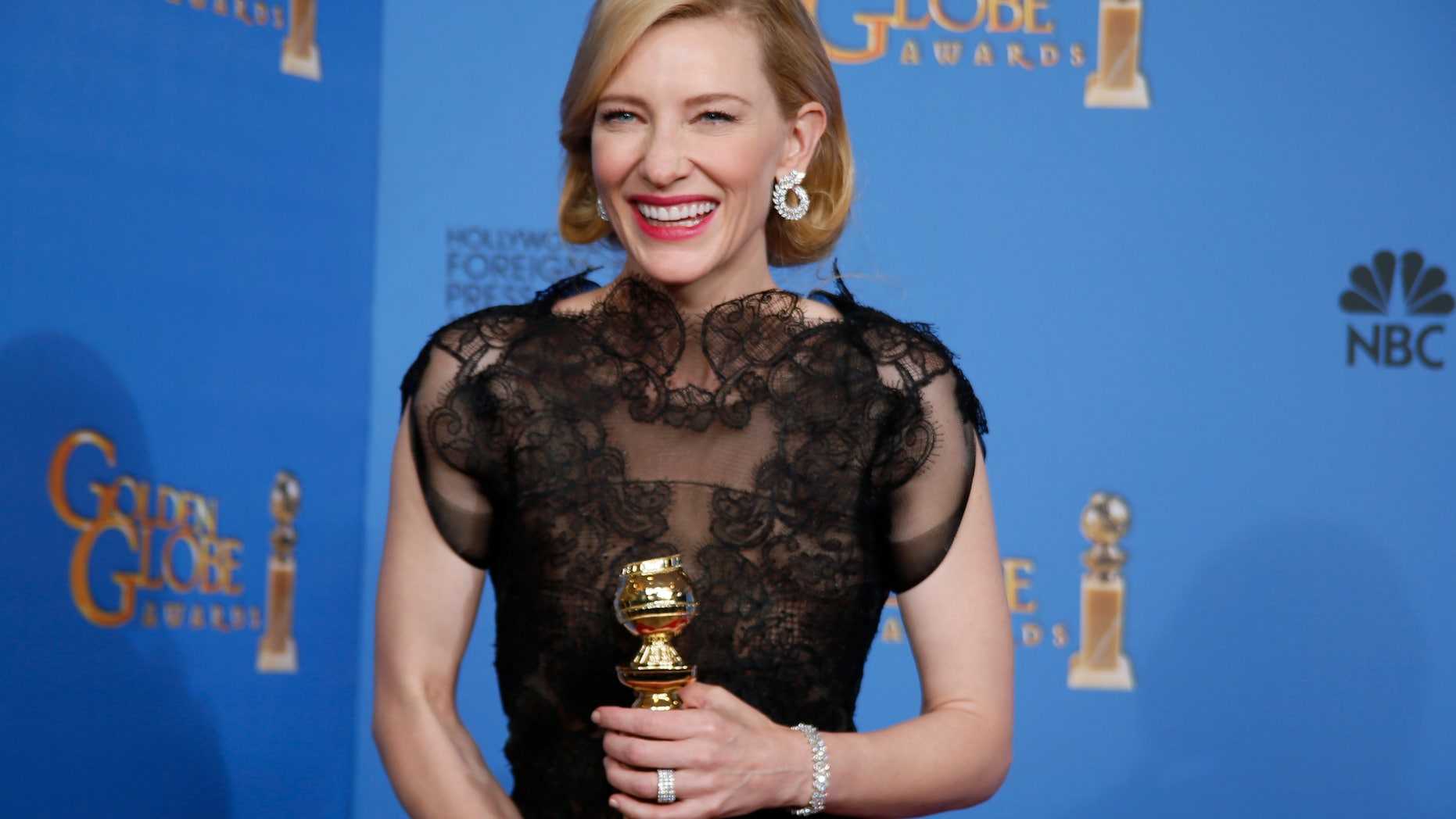 Cate Blanchett has been cleaning up this awards season for her performance in "Blue Jasmine." But there's one acceptance speech the Aussie actress may not remember too clearly.

In an interview with the U.K's Telegraph she admitted to being ahem, a tad tipsy when she gave her acceptance speech for winning Best Actress in a Drama at the 2014 Golden Globes.

"Unfortunately my category came up rather late in the evening so I was a couple of sheets to the wind," she told the paper, giggling. "Once your name is read out it's a high like no other, so I can't remember a lot. I hope I didn't do too many things I'll regret."
And according to US magazine that wasn't the only time the esteemed actress was playful at an award show. At the SAGs on Jan. 18 she groped her "actor" statuette in a rather naughty manner and called out fellow winner Matthew McConaughey for using his allotted time to talk about space.

"29 seconds?" she exclaimed when the music started to play during her acceptance speech. "Matthew McConaughey spoke about Neptune; I think I can have five seconds."

Right now the Oscar nominee doesn't have anything concrete lined up but told the paper that there is the possibility of directing and an HBO project.

But for now the 44-year-old admits that she is relishing this time in the spotlight.
"It's a joy and I'm enjoying it immensely," she told the Telegraph. "Probably disproportionately and indecently so."

Click here to read more at US magazine.