ABC Soap Stars Negotiating for More Money in New Online Deal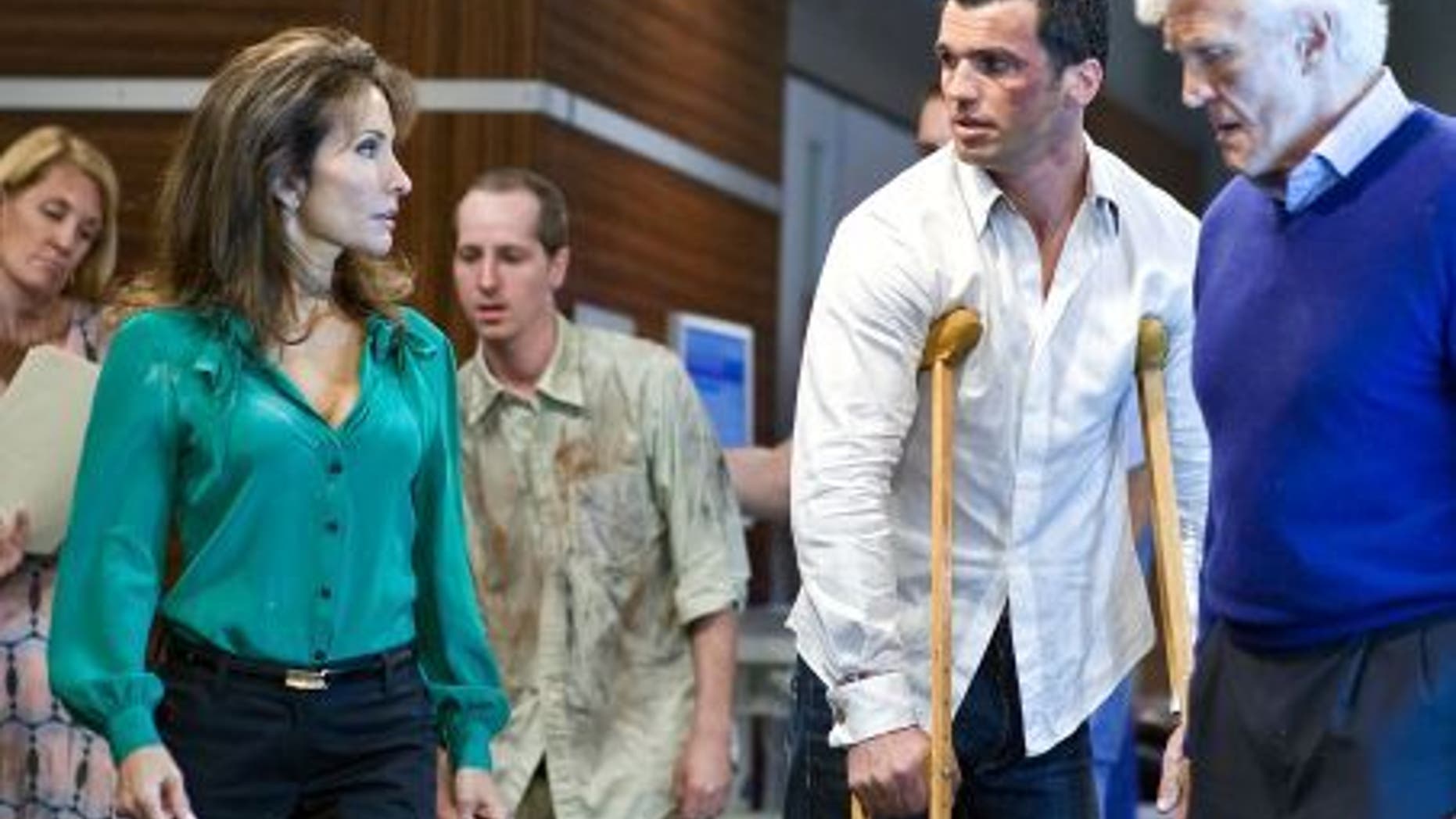 Now that "All My Children" and "One Life to Live" have been taken off their respirators by moving from television to the Internet, the shows' stars are divided over whether to move online, or to move on.
Last week it was announced that online distribution company Prospect Park had licensed the rights to the ABC two soaps, and will keep them up and running on the Web following years of uncertainty over whether the long-running daytime dramas could sustain themselves against cheaper-to-produce daytime talk show competition.
But insiders tell FOX411.com that moving the shows online will entail serious cost cutting, including the salaries of the programs' high-priced talent, should they choose to sign on.
Several current cast members revealed they have been told their salaries will be cut, and they aren't sure they want to go the online route for less money. Others are torn. Without the shows, they don't have a job, and half a salary is better than none.
Most of the actors and actresses interviewed asked that their names not be used since they are currently in negotiations, while a rep for Prospect Park told FOX411.com that the rumors about salary cuts are not true, and that negotiations have not officially begun.
But media analysts agree there is no way that Prospect Park can produce an online show with the current cast and level of quality without making some cost cuts. Among the high-priced talent is Susan Lucci, who makes $1 million plus annually on "All My Children."
"I don't think Susan Lucci should do it. She's a television star, not an Internet star ,and the money isn't there," said Brad Adgate, director of research at Horizon Media Inc. "Of course she could always shoot for the Webby instead of the Emmy."
Lucci's camp was vague about her plans.
"I know Susan thinks it's great news for the fans that it seems a deal is in the works so that 'AMC' can continue. I don't have any information at this point on Susan's upcoming plans," her rep told FOX411.com.
"All My Children" star Michael E. Knight, who has portrayed Tad Martin on and off since 1982, seems to be leaning toward leaving. His contract with the show ends in August.
"Michael is looking forward to new roles and new projects," Knight's rep said.
It isn't only the actors who are facing online's slimmer salaries. Writers say they expect to see significant decreases in their salaries as well, if they are even invited back when the shows begin life online.
"I didn't think the Internet needed writers," one disgruntled scribe said. "I thought they had a bot for that."
Even though the two soaps were not huge money makers on television, they both charged just under $10,000 per 30 second commercial slot last year. That made each soap around $250,000 per episode. Those advertising revenues simply don't exist online.
"Everything is going to be scaled down, from the production costs to paying the writers and everyone involved in the show," Adgate said. "It is going to have to be completely scaled back."
And the business model will need to be figured out. Prospect Park has so far kept mum about how they plan to finance the series online, but their options could include asking loyal viewers to pay a subscription fee, and/or upping the ante on product placements within the shows.
If they do figure out how to keep the soaps running and profitable, the upside could be a brave new world for cancelled TV series.
"It all depends on how good the quality of the online show is and how loyal the fan base remains in the new medium," Adgate said. "If this is successful, you may see a movement of cancelled shows online."