ABC News executive editorial producer mocks Trump: 'The AMERICAN president in 2018'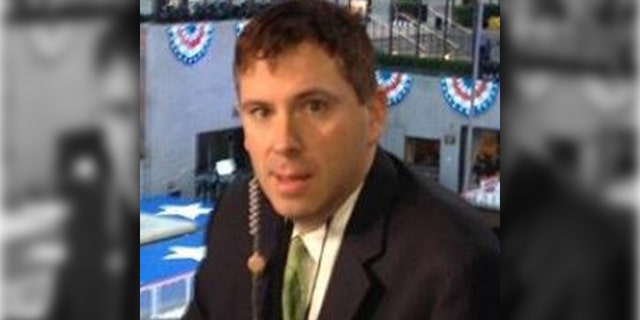 ABC News Executive Editorial Producer Chris Donovan took a jab at President Trump on Tuesday, mocking a series of tweets and implying that Trump's rhetoric isn't fit for the president in 2018.
"Crooked Hillary Clinton's top aid, Huma Abedin, has been accused of disregarding basic security protocols. She put Classified Passwords into the hands of foreign agents. Remember sailors pictures on submarine? Jail! Deep State Justice Dept must finally act? Also on Comey & others," Trump tweeted on Tuesday morning.
Donovan, who works on the Sunday show "This Week with George Stephanopoulos," decided to translate for his nearly 20,000 Twitter followers a sarcastic response. He quoted Trump's tweet and said the president is "calling for imprisonment of top aide to a fmr [sic] political opponent," "dismissing country's justice dept (led by his appointees) as Deep State" and "suggesting man who'd been leading investigation into his campaign should be prosecuted."
The ABC News exec added the kicker, "The AMERICAN president in 2018."
It's not clear what Donovan's role at the network truly is, but "executive editorial producer" sounds fairly important. His tweet can be interpreted as simply clarifying Trump's message, but Media Research Center Vice President Dan Gainor doesn't buy it and thinks people in his position should keep their opinions to themselves.
"There was a time when news outlets were bothered by blatant politics from staff. They reined in public comments, memberships and participation in protests," Gainor told Fox News. "Now, news executives seem to encourage journalists taking political stances -- as long as they are anti-Trump."
Donovan joined ABC in 2014 after a long stint as producer on rival NBC News' "Meet the Press." He essentially was poached by ABC when NBC was suffering through its David Gregory era. According to his LinkedIn page, Donovan spent 14-plus years at NBC before jumping ship.
ABC has been accused of bias several times in recent political history and Gainor joked that "at least it's ABC" who employs Donovan.
"It's not like anyone should think it's neutral," Gainor said.
Last month, ABC News reporter Brian Ross helped spur a 350-point drop in the Dow Jones Industrial Average after he incorrectly reported former National Security Adviser Michael Flynn was going to testify that Trump, as a presidential candidate, directed Flynn to contact Russian officials, amid federal investigations into whether Moscow and the Trump campaign colluded in the race. Ross issued a correction, and was suspended for four weeks without pay for the error.
Earler last year, ABC's "World News Tonight" skipped the story of House Minority Leader Nancy Pelosi being interrupted at an event by protestors, while rivals CBS and NBC covered the news.
Recent examples include President Trump accusing ABC anchor Martha Raddatz of crying on Election Night after he won, which the veteran journalist denied. The network's chief anchor, former Bill Clinton communications director George Stephanopoulos, did not disclose a substantial donation to Clinton's charitable organization back in 2015. ABC executives canceled Tim Allen's "Last Man Standing" after the star expressed conservative views, although ABC Entertainment Group President Channing Dungey told reporters that "politics had absolutely nothing to do with it."
ABC also has been criticized for several shows that mock traditional values such as "The Real O'Neals" which made fun of Irish Catholics and "When We Rise" which was widely criticized for portraying Middle America as homophobic. ABC journalist Terry Moran even compared Trump's inaugural address to Nazi rhetoric.
ABC News declined comment.