Abby Lee Miller posts distraught selfie following cancer diagnosis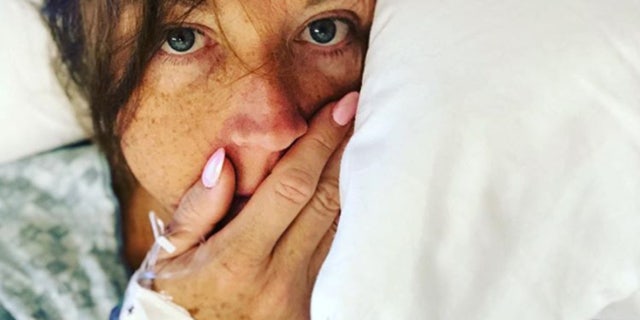 On Saturday, Abby Lee Miller delivered her first selfie since being diagnosed with Burkitt lymphoma.
"So much gratitude and love for those who listened, those who looked deeper and those who leapt into action," the "Dance Moms" star shared on Instagram. "So much more I wish I could say… about how quickly your life can change at the hands of others."
She accompanied the touching caption with a makeup-free selfie from her hospital bed.
The reality star, 51, was hospitalized last week and underwent emergency spinal surgery to save her life.
Miller, who was released from jail in late March, complained about back pain in recent weeks. Upon a further look, an orthopedic surgeon determined that it was cancer causing the star such pain. She was diagnosed with Burkitt lymphoma.
"It was not an infection, it was a type of a non-Hodgkin's lymphoma … We're getting an oncologist involved and we have to figure out what the next steps are as far as chemotherapy or radiation or more spine surgery," said Miller's own physician Dr. Hooman Melamed. "There's a chance this can spread to any part of the body … this is probably coming from somewhere else. We don't know where the source is. Any tumor that spreads anywhere is automatically Stage 4, but we have not determined the stage yet."
It's unclear if or when Miller will return to a halfway house to finish serving the remainder of her 366-day prison sentence for bankruptcy fraud.
This article originally appeared in Page Six.