U.S. Auto Company Sells Ten $1.3 Million Supercars at Dubai Motor Show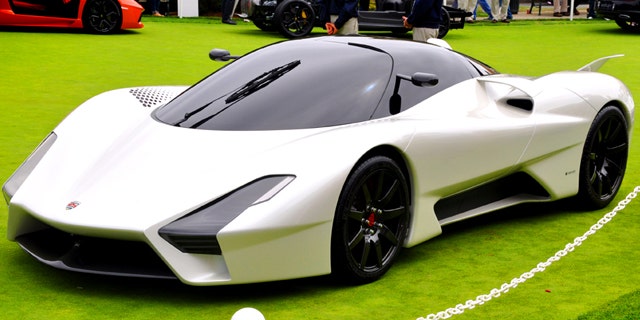 This should help the trade deficit.
Since it was founded in 1999, Shelby Supercars (SSC) has sold just a handful of its ultra-high performance sports cars, despite the fact that one of them once held the title of World's Fastest Production Car with a top speed of 256 mph.
Well, it just sold two more handfuls.
At the Dubai International Motor Show this week, the West Richland, Washington, company reported that it has booked 10 sales for its latest model, the Tuatara, at a price of $1.3 million dollars each.
And it doesn't even exist yet.
The futuristic-looking two-seat coupe is set to enter production in 2012 powered by a 1350 hp twin-turbocharged 6.6-liter V8 engine. If that proves accurate, The Tuatara will sit at the top of an exclusive list of million-dollar hypercars that includes the 1200 hp Bugatti Veyron Super Sport and 1250 hp Hennessey Performance Venom GT.
Read: The 275 MPH Convertible from Texas
According to SSC, the rear-wheel-drive Tuatara will be capable of accelerating from 0-60 mph in 2.5 seconds and hit a top speed of 276 mph, fast enough to recapture the world record from the Veyron, which hit 268 mph on a test track in German last year. When SSC set the record in 2007 it did it a public road near its headquarters in western Washington.
After Bugatti broke it, SSC founder Jerod Shelby sent his congratulations, saying that he knew it would just be a matter of time before someone did. With $13 million on the books, it might not be long before he buys it back.
Click here for more from FoxNews.com Autos