Range Rover Evoque Named Motor Trend SUV of the Year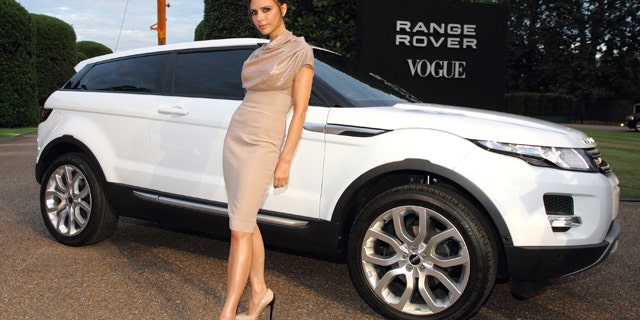 Motor Trend has announced the winner of its 2012 SUV of the Year award, and it's approved by Victoria Beckham.
The Range Rover Evoque compact crossover bested the likes of the Ford Explorer and Dodge Durango to claim the perennially noteworthy title from the U.S. publication.
The chic $43,995 CUV comes in both four or two-door models, the latter the only one of its kind currently on sale in the United States. A stylish, leather-upholstered interior is standard, as is a full-length panoramic sunroof. Mrs. Beckham was named Creative Design Executive to the Evoque program and her fashion business is currently collaborating with Land Rover on a special edition of the vehicle.
Powered by a 2.0-liter turbocharged four-cylinder engine similar to the one available in the Explorer, the Evoque is fitted with an independent suspension with available adaptive dampers and an advanced all-wheel-drive system that promises the kind of off-road abilities Range Rover's vehicles have always been known for. Nevertheless, it has a highway fuel economy rating of 28 mpg.
It is this combination of style, performance and efficiency that garnered the Evoque the accolades of the magazine. In an interesting sign of the times, of the 10 vehicles that were competing for the title only one, the Jeep Wrangler, was technically a "truck" in the traditional sense of the word.
Read: GM Plots the Revenge of the Midsize Truck
Crossovers have also won five of the last seven North American Truck of the Year awards as vehicles built with body-on-frame construction become increasingly rare outside of the pickup segment.
Mr. Beckham owned one of those before he packed up the family and moved to California. There the soccer star has been known to drive trucks like the Cadillac Escalade and Jeep Wrangler, but his latest ride is a customized Chevrolet Camaro.
His wife's firm did not design it.
Click here for more from FoxNews.com Autos