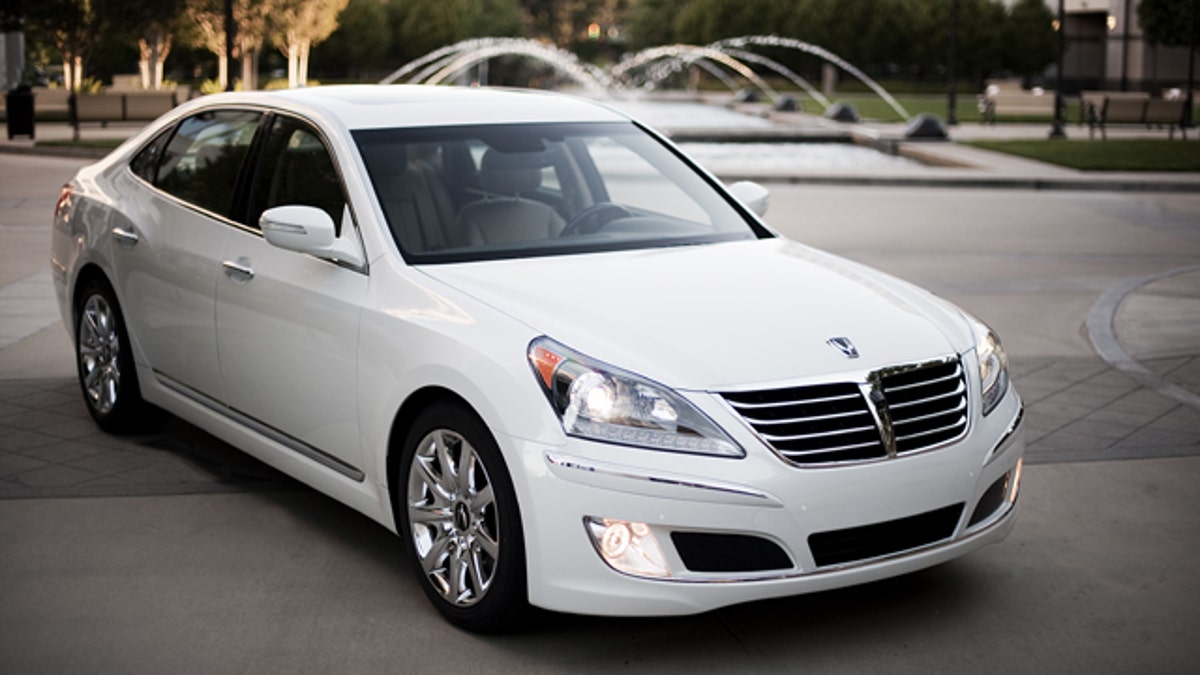 Remember the Hyundai Excel? Well, forget it.
The Hyundai Equus luxury sedan is at the top of the charts of J.D. Power and Associate's APEAL (Automotive Performance, Execution and Layout) Study. It marks the first time since the survey's inception in 1996 that a car other than the Mercedes-Benz S-Class, BMW 7-Series or Lexus LS has taken the top spot, and is a clear indication of how far the company has come since it started selling the $4995 Excel compact car in the United States in 1986. The $58,900 full-size Equus competes directly with the previous winners in the Large Premium Car category.
The Korean automaker's full lineup also saw the biggest jump in its ranking on the list, moving from 28th in 2010 to 15th this year. The study surveys new car buyers after 90 days of ownership, asking them to rate their impression of their vehicle's performance and features.
The industry average of 781 out of 1,000 points for 2011 was the highest on record, with perennial chart toppers Porsche, Jaguar and BMW leading the way at 879, 857 and 850. Even lowest-ranked Suzuki managed a score of 734.
The Chevy Volt was the highest ranked compact car and General Motors' only segment winner, while Ford models took home two awards and the Challenger, Charger and Durango won their respective categories for Dodge. BMW also received three segment wins.