GM turns the Chevy Volt into a race car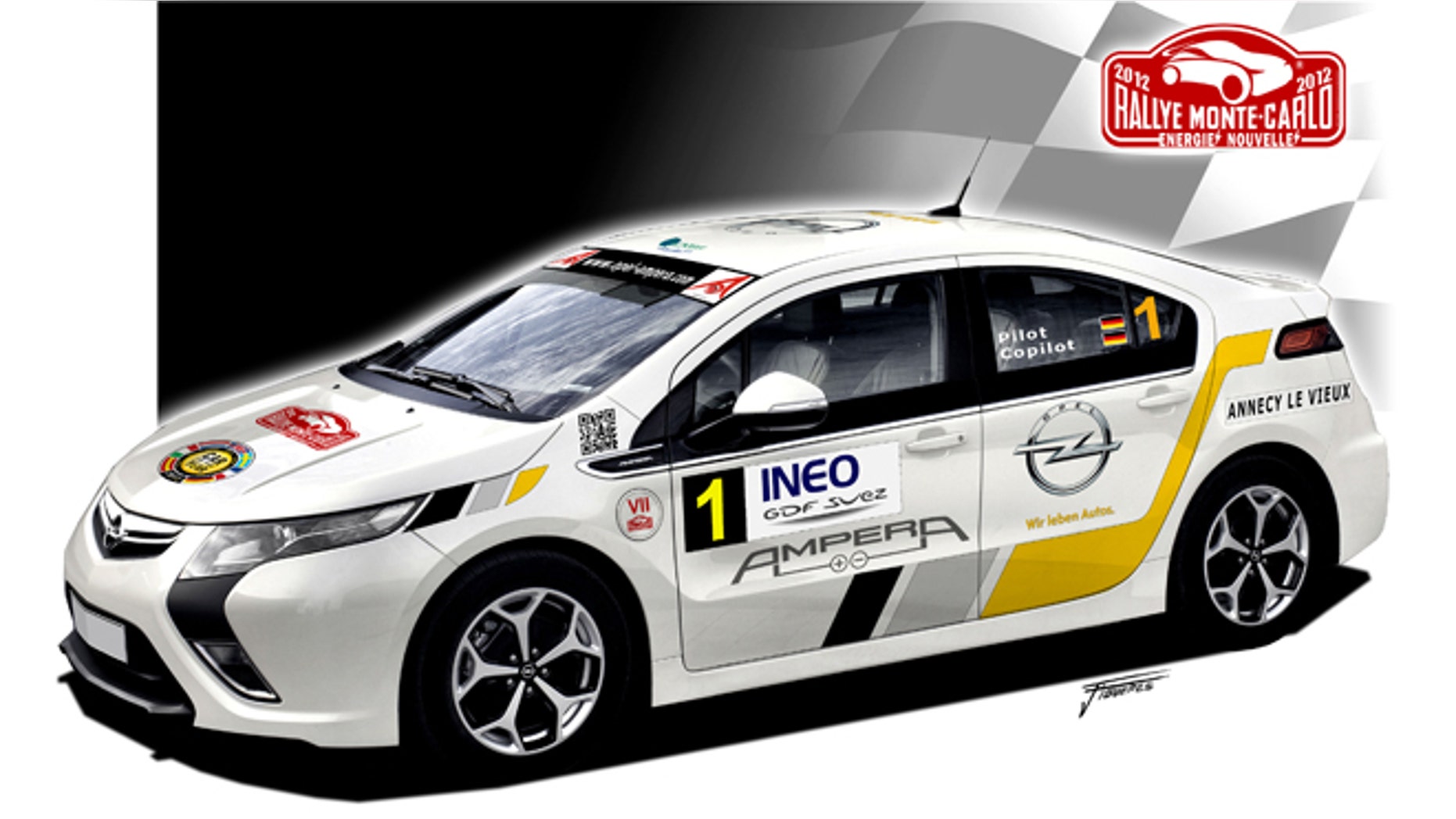 As the old saw goes: if you win on Sunday, you sell on Monday.
But does it apply to the Chevy Volt?
General Motors is about to find out as it sends its plug-in hybrid to the races.
Not the Volt, per se, but its mechanically identical European cousin with an equally cute electric-inspired name, the Opel Ampera. The car will be taking part in the prestigious Monte Carlo Rally, which kicks off on Thursday, March 22.
But don't expect to see it tearing up the twisty mountain roads above Monaco on full opposite lock. Instead, the Ampera will be competing in a support race featuring alternative energy vehicles that covers several hundred miles at a slightly more sedate pace. The idea isn't to be the fastest, but to use the least amount of energy while traveling at a target speed closer to what a real world driver would experience.
Deliveries of the the U.S.-built Ampera only began in Feburary, but appears to be off to a better start than the Volt had in the United States. It was named European Car of the Year for 2012 and Opel reports that it already has 7,000 orders for it on the books, exceeding company projections. GM also sells the Chevrolet Volt in Europe for customers looking for an exotic American car experience, the first of which was delivered last week.
Opel is entering six Amperas in the rally against a field of over 140 that includes a variety of vehicles from the conventional Fiat 500 to the Fisker Karma and even a Dodge Ram 1500. All-electric Tesla Roadsters have won the last two events, and a contingent of the two-seat sports cars will have their sights set on the Ampera over the course of the four day race that ends on Sunday.
Perhaps we'll have to wait until Monday to see who the real winners are.