Crooks steal 1968 Ford Mustang owned by family for over 40 years
The 1968 Ford Mustang Convertible was in Dennis Sharp's family for more than four decades.
His dad got it in the 1970s, and Dennis bought it from him years ago.
It was full of memories of paper routes, trips to California and Dennis' time in the U.S. Navy, but had gotten run down and in need of a restoration.
UNIQUE 1967 FORD MUSTANG SHELBY GT500 SUPER SNAKE SOLD FOR $2.2 MILLION
Dennis and his wife Susan were doing just that when they got the news earlier this month that it was stolen from her parents' garage in Indianapolis, where they were keeping it while they worked on it.
"We just now were in a position to put some money into it," Susan told Fox59.
"And we've put quite a bit of work into it already, it was almost done."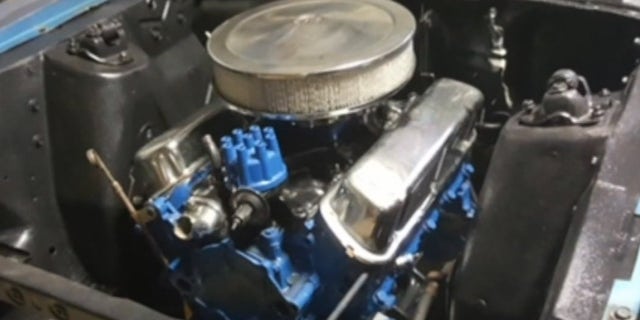 Susan's parents were away for the winter, and she thinks the crooks broke into a pickup truck that was parked in the driveway and used the garage door opener to get inside.
WEDDING RING LOST 45 YEARS AGO FOUND IN CAR ENGINE
The Mustang had its engine in it, but not the transmission, so she assumes the thieves either pushed or towed it away. They also took all of the parts and the pickup truck, not to mention the wedding dress she had stored in a box and food from the refrigerator.
Indianapolis police are investigating, but the only leads so far are reports from several neighbors who say they saw two people doing work in the home's yard on the day of the crime who it turns out shouldn't have been there.
Susan said it would kill her to learn that the car had already been broken down and sold for parts.
"I mean I would almost feel better if somebody put the money in it and finished it and somebody got to enjoy that car. Even if it's a thief."
'LITTLE RED' 1967 FORD MUSTANG SHELBY GT500 FOUND AFTER 50 YEARS, COULD BE WORTH MILLIONS: