'Little Red' 1967 Ford Mustang Shelby GT500 found after 50 years, could be worth millions
Seek and ye shall find. Eventually.
A legendary Ford Mustang that many thought was destroyed 50 years ago has been discovered rotting away in a Texas field. And it could be worth millions.
Affectionately called Little Red, the 1967 model was an experimental car that Ford loaned to Carrol Shelby to use as a test bed for the development of performance parts. Little Red and a later car, unofficially known as the Green Hornet, were the only two Shelby GT 500 notchback coupes of their era, each sporting a snazzy vinyl roof.
Shelby's crew tinkered with the cars, trying out different body parts, engines and transmissions. Little Red was primarily configured with a supercharged 428 V8 and 3-speed automatic transmission, while the Green Hornet was fitted with a prototype independent rear suspension that never made it into production, but remains on the car today.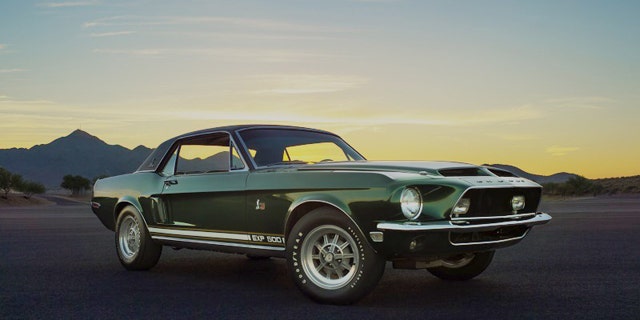 Little Red made an appearance at a Ford preview event in Los Angeles, where it inspired the creation of the first California Special Mustang, which aped its styling, if not performance. Shelby eventually sent the cars back to Ford for a date with the crusher, as was standard practice for prototype cars, but they both stood it up.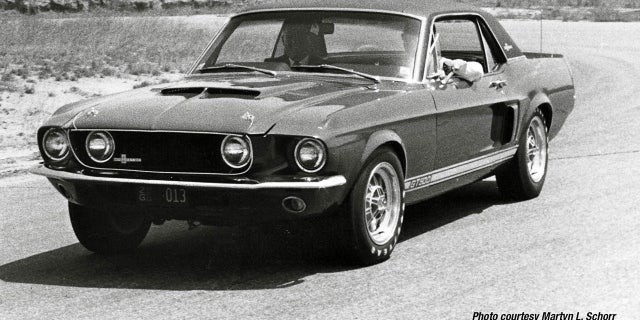 The Green Hornet showed up at a Ford employee auction in 1971 and was resold several times until it ended up in the garage of Barrett-Jackson Auction House CEO, Craig Jackson, about 15 years ago. Little Red just disappeared.
A half-century of failed attempts to find it seemed to back up the prevailing view that it had been crushed. But like any good mystery, all that was missing was the right key to unlock it. Then Jackson got his hands on it.
Jackson and classic car specialist Jason Billups were doing research on the Green Hornet recently and found an inventory sheet from Ford listing its VIN along with those of some other cars. It dawned on Billups that everyone who'd been looking through records for Little Red were using its Shelby-issued serial number, rather than the original Ford VIN, which they now had.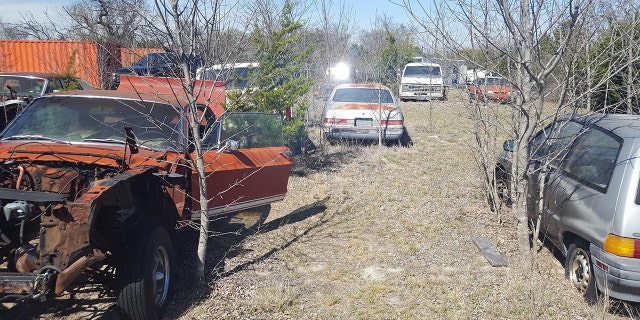 And just like that, they found it. It was registered in Texas, where they connected with its current owner this past February — and the rest of its story unfolded.
Jackson told Fox News that Little Red, naturally-aspirated again, was sent to Courtesy Ford in Littleton, Colo., where a wounded Vietnam vet decided to treat himself, not knowing the car he was about to buy was any more special than the other Shelbys on the lot. After driving it for a couple of years he then sold to a man who lived in Wyoming at the time.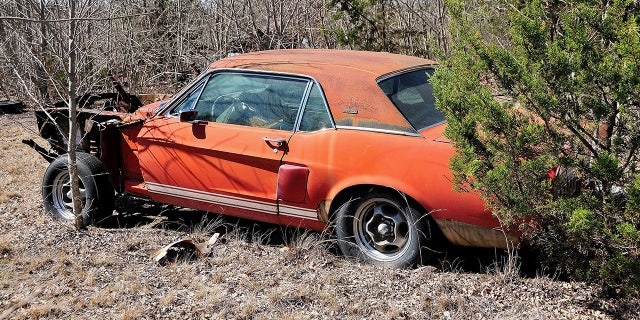 The second owner later moved to Texas and had it put away in a storage container that got broken into, the thief taking a few parts from the car, which was no longer in running condition.
After that, he brought it to his cousin's house in Weatherford, Texas, and left it in his yard among a bunch of other old cars, where it was sitting when Jackson and his team arrived.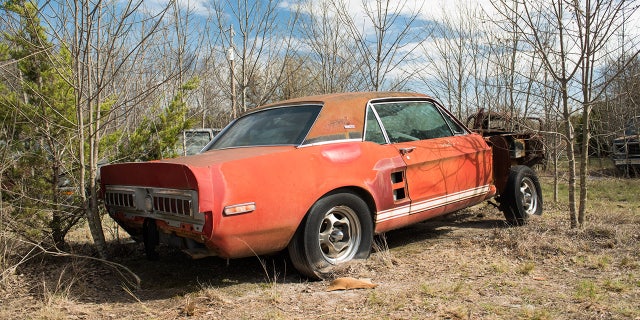 Along with Billups, he'd brought along renowned Mustang expert Kevin Marti to authenticate the find. Marti last year confirmed that a Mustang shell that had been sitting in a Mexican junkyard for years was one of the stunt cars used in the Steve McQueen film "Bullitt."
This one wasn't in much better shape. The engine and transmission are out, the front fenders and hood are missing, and you'd never give it a second look if not for the Shelby badge on the roof pillar.
The owner told Jackson he had a hunch that it might be Little Red about 25 years ago, but when he reached out to the folks at Shelby, they gave him the crusher story. Confident that it was the real deal, Jackson said the owner sold it to him for a fair price and was glad to be a part of what's to come.
FOLLOW FOX NEWS AUTOS ON FACEBOOK FOR MORE
Jackson wants to bring it back to life in as close to its ideal condition as possible. Of course, he's not really really sure what that is, since it morphed many times while Ford and Shelby were working with it. So he's launching a website to document the work and crowdsource information from anyone who has any.
"If your dad worked for Ford or Shelby, talk to them. Or look in your closet and see if you have any old pictures of it. Anything might help," he said.
One hint he already has is the presence of two fuel pumps, which supports a rumor that it was twin-supercharged at one time.
As for the rest, the work will likely be a yearslong project that Marti thinks will rewrite Mustang history.
Jackson didn't say what he planned to do with it when its done, but he did put Green Hornet up for auction in 2013 and the bidding got as high as $1.9 million, which wasn't enough to meet its reserve.
Don't expect him to offer a discount for the pair.