Bentley offering high-speed ice lake tours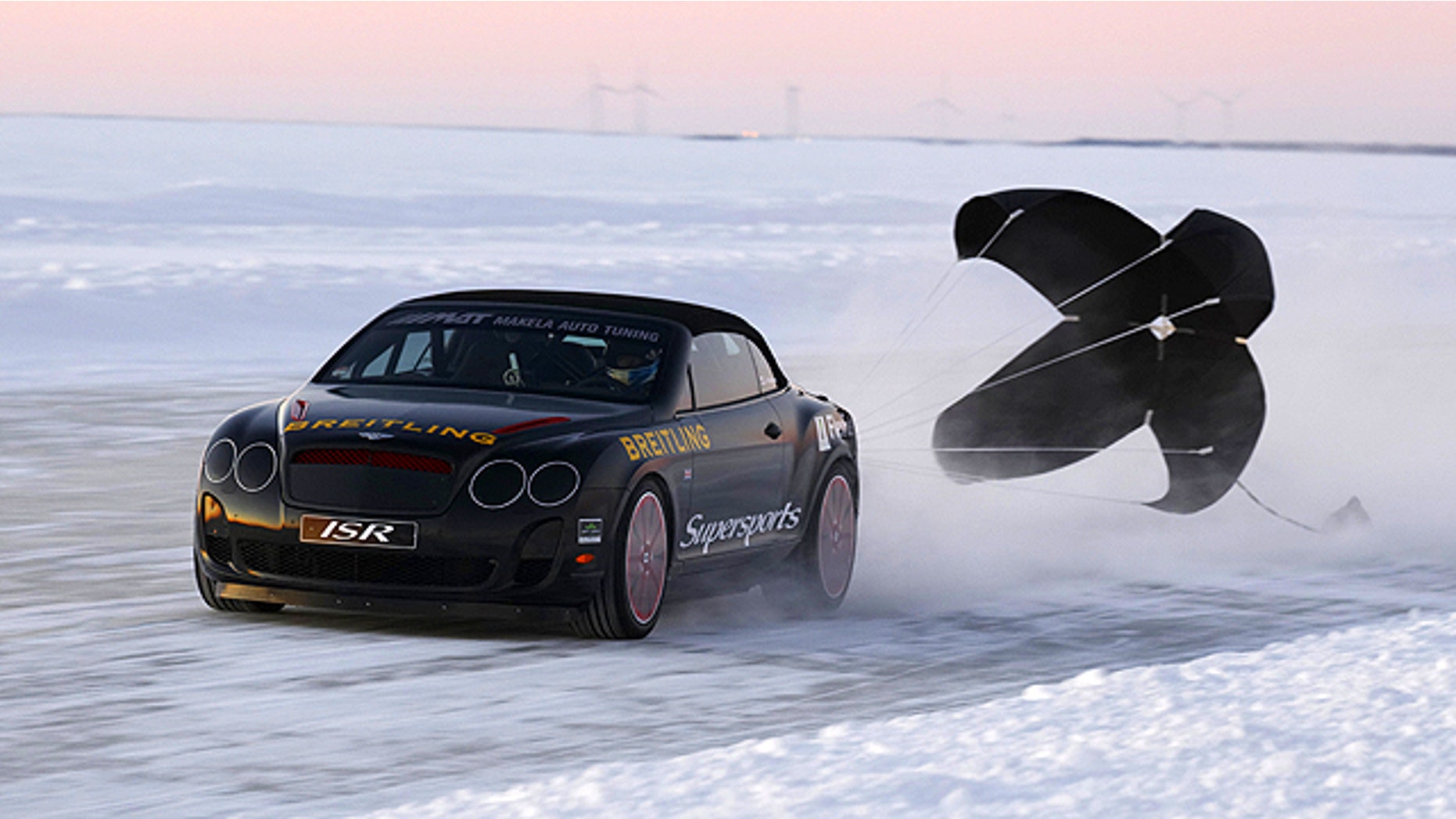 We already know the Bentley Continental Supersports is capable of reaching speeds of up to 205.48 mph--on ice--but now you no longer have to take Bentley's word for it as the automaker is offering its customers the opportunity to find out for themselves.

Whether you have a passion for speed and a desire to put your driving skills to the test--or you're simply seeking an exclusive, luxury winter break with a twist--Bentley's Power on Ice adventure could be what you've been waiting for.

The Power on Ice tour kicks off next month and takes customers to the far-north of Finland--the same location where four-time World Rally Champion Juha Kankkunen drove a Bentley past 200 mph.  

And just like Kankkunen, customers embarking on the tour will get to drive a 621-horsepower Continental Supersports. Or if that's a little too extreme then a 567-horsepower Continental GT will also be available.

The circuits are crafted from snow and ice and are unlike any other man-made road or track. Bentley's Continental range is ideally suited for them, however, thanks to a standard all-wheel drive system, which employs an advanced Torsen differential.

The power split for the all-wheel drive system is usually a 40:60 rear bias. However, it can adjust the power split instantaneously between the front and rear wheels depending on the available grip. The electronic stability control system fitted to the cars provides additional security and grip when the all-wheel drive can't keep up.

In addition to driving, the tour offers fine dining provided by Finland's Ruka Peak mountainside hotel, a sauna package, and even 'husky-powered' nature excursions. Bentley is currently taking requests for the unique tour, which runs from February 5-26.
Click here for more from MotorAuthority