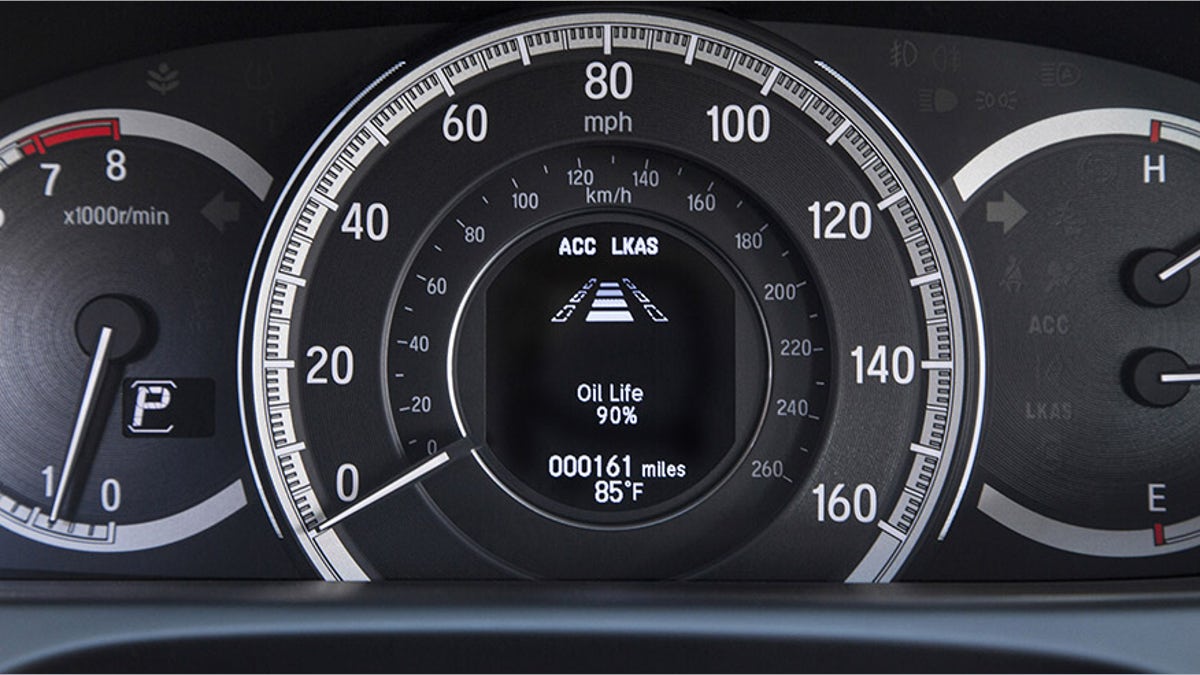 Electronic blind-spot monitoring and lane-keeping systems do help to prevent crashes, according to new studies from the Insurance Institute for Highway Safety.
The organization found that the lane-keeping systems, which either warn drivers that they are drifting out of their lane or actively engage the steering to keep cars between the lines painted on the road, reduced sideswipe and head-on crashes by 11 percent and injuries in the accidents that did occur by 21 percent.
The fatal crash rate also went down by 86 percent, but that was based on only 40 reported incidents, so the number may be high.
Nevertheless, the institute's vice president for research, Jessica Cicchino, said that even a 50 percent drop would be significant as approximately 25 percent of traffic fatalities involve a car drifting out of its lane.
Based on the data, a total of 85,000 crashes would have been prevented if every car on the road had a lane-keeping system in 2015.
"Now we have evidence that this technology really can save lives and has the potential to prevent thousands of deaths once it's on every vehicle," Cicchino said.
HANDS OFF! MERCEDES STEERS ITSELF:
A second institute study of blind-spot detection systems — usually warning lights in side mirrors — found the systems lower the rate of all lane-change crashes by 14 percent and the rate of such crashes with injuries by 23 percent. If all passenger vehicles were equipped with the systems about 50,000 police-reported crashes a year could be prevented, the study found.
Lane-keeping, blind-spot monitoring, and automatic braking systems, which can prevent rear-end crashes, are some of the building blocks of self-driving car technology.
Greg Brannon, the Automobile Association of America's director of automotive engineering, called the institute's studies "encouraging." But he cautioned that is "critical that drivers understand the capabilities and, more importantly, the limitations of the safety technology in their vehicle before getting behind the wheel."
For all the promise technologies hold to enhance safety, researchers are also concerned that they are changing driver behavior.
A separate study by the insurance industry-funded institute and the Massachusetts Institute of Technology's AgeLab found that drivers using automated systems that scan for parking spots and then park the car spend a lot more time looking at dashboard displays than at the parking spot, the road in front or the road behind. That was true even when the systems were searching for a parking spot and drivers were still responsible for steering.
Drivers using parking assist systems spent 46 percent of their time looking at the dashboard while approaching and selecting a parking spot compared to just 3 percent when not using the systems.
Drivers of vehicles equipped with blind-spot monitoring have also told researchers that they don't look behind them as often when changing lanes because they rely on the safety systems.
While the safety systems are reducing crashes, "it's still possible that there are some crashes that are happening that wouldn't have happened before because people are now behaving in different ways," Cicchino said.
Persuading drivers to use safety technology can also be a hurdle. An institute study released in June found lane-keeping systems are turned off by drivers nearly half the time. Drivers often find the beeping or buzzing warnings irritating.
Automakers, taking note of the problem, appear to be switching to systems that vibrate the steering wheel or driver's seat, Cicchino said.
"The vibrating is often more subtle than the beeping," she said. "When a system beeps, it's telling everybody in the car you did something wrong."
THE ASSOCIATED PRESS CONTRIBUTED TO THIS REPORT