Apple Founder Wozniak Says Toyota Trouble is Electronic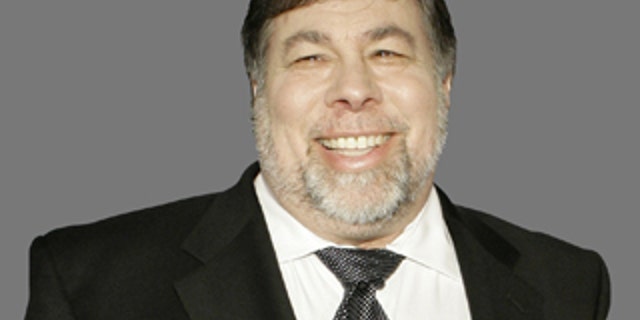 Toyota says it has received dozens of complaints about brake problems with its popular Prius hybrid - which has not been recalled - from customers in U.S. and Japan, a company spokeswoman said Wednesday.
The announcement comes after comments from Apple co-founder Steve Wozniak on Tuesday that his Prius regularly sped up while in cruise-control.
Wozniak suggested in media interviews that Toyota's troubles with a defective accelerator pedal may have to do with software, after his Prius sped up while in cruise-control.
READ: Is Wozniak Wrong About Prius?
The automaker was investigating the complaints, which involve the new Prius model rolled out last year, a Toyota spokeswoman said on Wednesday.
Click here to follow Fox Car Report on Twitter
"As of the end of last year, we had dozens of complaints from dealers in Japan and North America," said Toyota spokeswoman Mieko Iwasaki.
Meanwhile Wozniak said the problem in his Prius might be related to the random acceleration issue that has forced Toyota into a massive recall of eight million vehicles worldwide and a halt to U.S. sales and production of eight affected models.
"Since my foot never touches the pedal," Wozniak told ABC News in the U.S., the problem "cannot be a sticky accelerator pedal.... There might be some bad software in there."
The Prius, a best-selling hybrid, is not one of the vehicles under recall.
Wozniak, who founded Apple Computer - now Apple Inc - with Steve Jobs in the 1970s, said he tried unsuccessfully to get Toyota's and U.S. authorities' attention after his 2010 Prius acceleration problems cropped up while he was in cruise control months ago.
Thanks to the media attention this week, however, Toyota has responded by offering to borrow Wozniak's car for a week to diagnose the problem, The Los Angeles Times reported on its website.
Wozniak told ABC his acceleration problem in his Prius can be brought under control by braking and by a radar system that regulates distance from other cars by slowing it down.
He also spoke to CNN about his car troubles, stressing that "I love this car" and downplaying his earlier comments to ABC about a possible broad Toyota software problem.
"It's more like a radio button that doesn't work all the time. The car will start to accelerate in cruise control. You can hit the brake to stop it," Wozniak told CNN.
"Maybe it's scary for the first time for a couple of seconds, but once you know about it, it's not like I think it's life threatening."
Washington is considering slapping a fine on Toyota after the giant Japanese automaker was forced to recall millions of cars and trucks due to defective accelerator pedals, a US official said Tuesday.
Toyota said Monday it had not been forced into the voluntary mass recalls, insisting the decision was "entirely ours." It acknowledged, however, it had discussed the matter with the U.S. transportation secretary.
The Japanese automaker also said Monday it would start fixing faulty accelerator pedals this week.
Toyota sales in the United States fell 8.7 per cent in January.
Click here for more auto news and reviews from Fox Car Report