Apple co-founder Steve Wozniak says don't expect a self-driving car anytime soon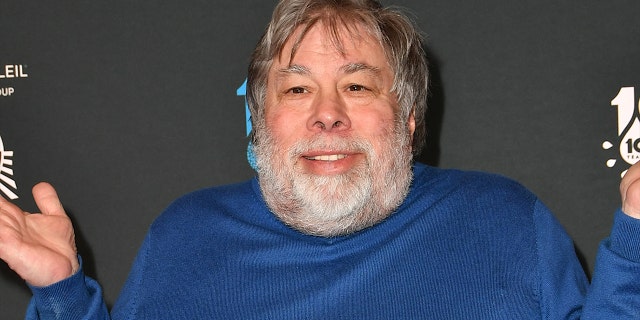 Driverless cars are tipped to be the world-changing technology on the cusp of revolutionizing our lives but Apple co-founder Steve Wozniak's personal experience has led him to believe it won't happen anytime soon.
In a TV interview with CNBC, the beloved former Apple engineer said the self-driving car industry is far from ready for consumer use.
"I do not believe in auto-driving cars," he said. "I don't really believe it's quite possible yet."
Mr Wozniak was initially excited about the prospect and purchased a Tesla to be "a part of the crowd" ushering in the era of autonomous driving. But he is critical of how the company has progressed to that goal in the intervening years.
"Tesla has no autopilot," he said. "They call it beta, wait I'm sorry, what kind of company puts out a feature and calls it beta? That doesn't count.
"Tesla makes so many mistakes, it really convinced me that autopiloting and auto-steering cars driving themselves is not going to happen."
MORE: Why we don't trust autonomous cars
Tesla's autopilot technology does a really good job of driving the car and can carry out maneuvers like changing lanes in traffic on its own but it still requires the driver to keep their hands on the wheel.
Such technology is great for assisted driving and can do things like spot red lights and stop signs to "avoid some of the accidents today," Mr Wozniak said but he warned consumers "not lose sight of the fact you're not going to get a car that drives itself".
When asked if there was a time he wished Apple had bought Tesla, the co-founder admitted there was a time when he thought such an idea was desirable because Tesla was "making a real statement" for electric cars.
But while he gives major credit to Tesla for kickstarting the electric vehicle revolution, he has since grown disillusioned with the company that has come to be synonymous with self-driving consumer vehicles.
"I've just been fed too many hopeful wishes and lies about the future and I've given up on Tesla and Elon Musk and believing anything they say," he said in October.
Apple's own self-driving car program — initially known as Project Titan — is shrouded in secrecy and has reportedly been plagued with problems in recent years, prompting the company to shed jobs in the sector and rethink its strategy.
WAYMO LAUNCHING SELF-DRIVING CAR SERVICE NEXT MONTH, REPORT SAYS
The industry leader in the race to get a genuine self-driving car on the road is said to be Waymo, owned by Google's parent company Alphabet. It has been quietly working on self-driving for the past decade.
Overnight Bloomberg reported the company is planning to launch the world's first commercial driverless taxi service in early December to compete with the likes of Uber and Lyft — but without having to pay the driver. The rollout won't be met with any fanfare and is expected to initially include just dozens of vehicles in suburbs around the city of Phoenix, Arizona.
Waymo's efforts are also tightly guarded but reports suggest the company is still facing major hurdles such as the ability for its cars to merge into busy traffic from a standstill.
According to a 2017 report conducted by market researcher Navigant, Waymo ranked as the second most likely company to achieve the successful development of autonomous vehicle technology behind General Motors. In the same report, Tesla lagged far behind and did not make the top 10.
THIS STORY ORIGINALLY APPEARED ON NEWS.COM.AU