2021 Ford Bronco: Here are 300 things you can do to it
An extensive list of accessories revealed
The new Ford Bronco is a building block.
Ford expects customers will customize their vehicles with all sorts of parts and accessories the way Jeep Wrangler owners do.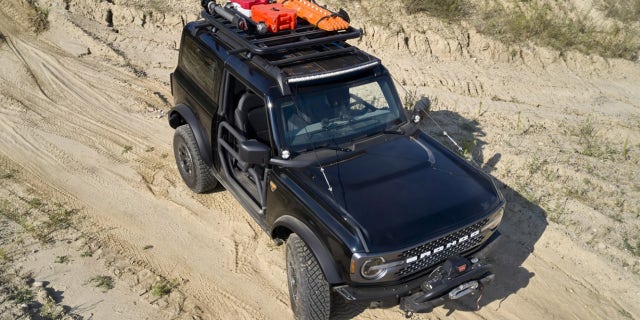 When it launched the SUV last year, the automaker said that it would be available with more than 200 factory-approved accessories by the time it hits dealers. Looks like it sandbagged that figure a little bit.
The Bronco6G fan forum has published a leaked list of accessories that's been sent to dealers ahead of the order books opening up later this month that has more than 300 items.
There's everything from tube doors and rooftop tents to rock rails and an axle with a 5.38 ratio for extreme off-road builds, with Ford Performance, Thule, Yakima and Bestop represented among the brands.
CLICK HERE TO GET THE FOX NEWS APP
The Ford Bronco order books open on Jan. 20, which is when reservation holders can start finalizing their trucks, and there are a lot of them. Ford has said it has over 165,000 names on the list, with deliveries scheduled to begin in the summer.