2018 Ford Mustang GT's powerful secret revealed?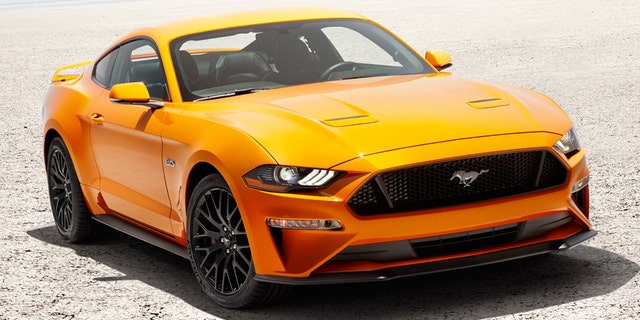 NEWYou can now listen to Fox News articles!
The 2018 Ford Mustang GT looks like it's going to be one fast filly. At least its engine does.
While Ford has yet to announce how powerful the updated GT's 5.0-liter V8 will be, the company has confirmed that it will produce more horsepower than the current 435 hp engine does, thanks in parts to a new port and direct fuel injection system and an intake system based on the one used on the Shelby GT350's 5.2-liter V8.
The Shelby's motor is an absolute screamer that runs to a very exotic and un-muscle car-like redline of 8,200 rpm and is rated at 526 hp, while the 2017 GT's engine calls it a day at 7,000 rpm.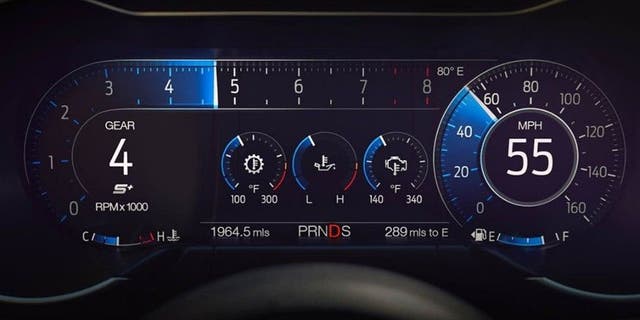 But a rendering of the 2018 Mustang's available digital instrument cluster revealed with the car in January showed a tachometer with its redline marked at 7,500 rpm with the powertrain set to its highest performing Sport+ mode, which could indicate a significant bump in output, if accurate.
Well, now there's corroborating evidence that it is. A contributor to the Mustang6g.com forums spotted a group of 2018 Mustangs at a photo shoot in Austin, Tex., and grabbed a few photos of his own. One of them highlighted in a feature on CJPonyParts.com shows the dashboard of a GT with an analog tachometer that's clearly marked with a 7,500 rpm redline, just like the digital version.
CLICK HERE FOR IMAGES FROM THE PHOTO SHOOT
While the GT's engine is unlikely to feature at flat-plane crankshaft like the Shelby's, which also contributes to its sky-high redline, the extra revs could help it top its Camaro SS rival's 455 hp when it goes on sale this fall with an optional 10-speed automatic transmission to harness the power.