2018 Ford Mustang gets new styling, more power and tech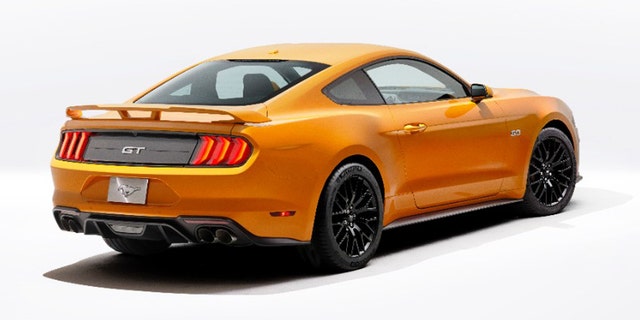 NEWYou can now listen to Fox News articles!
The Mustang is getting a makeover.
Hot on the heels of the debut of the 2018 F-150 at the Detroit Auto Show, Ford has revealed an updated version of its other iconic model.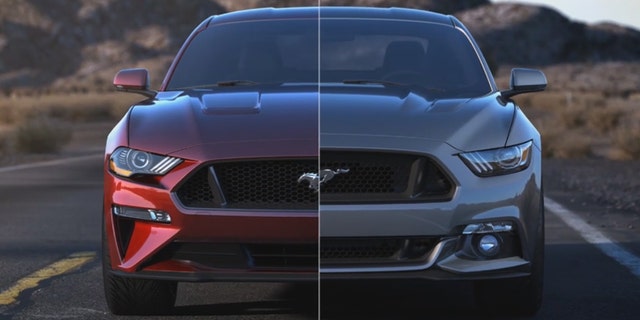 The 2018 Mustang sports a refreshed exterior design, with a lower, sleeker hood and squinty new LED headlights. Inside, buyers can now opt for a 12-inch-wide full digital instrument cluster to bring its retro-inspired cabin further into the 21st century.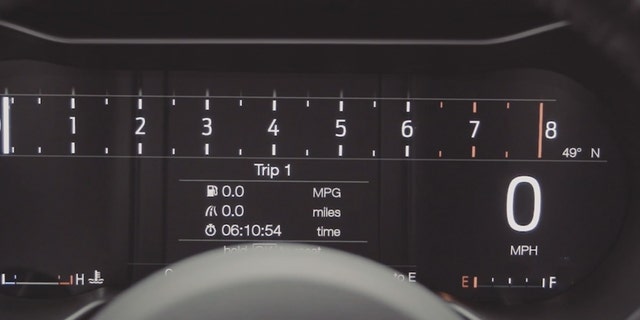 The Mustang's entry-level V6 has been dropped in favor of a two-engine lineup that includes a torquier version of the current 2.3-liter turbocharged EcoBoost four-cylinder and a new 5.0-liter V8. The V8 features Ford's "dual-fuel" port and direct fuel injection system -- already in use on several of its turbocharged motors – that helps it rev higher and produce more efficient power than the 5.0-liter it replaces, which is rated at 435 hp. An optional dual-mode exhaust system for the V8 will let you pump up the volume of all those ponies galloping out of the pipes.
Both engines can be had with a 10-speed automatic transmission shared with the F-150, but don't worry, do-it-yourself diehards, because a re-engineered six-speed manual will still be standard equipment. New gearing gives the stick a direct drive fourth gear and two overdrives for improved fuel economy.
There's no word yet if the Shelby GT350 will get the snazzy new styling, or even continue into 2018, but its adjustable MagneRide active dampers will now be available on all Mustangs equipped with the Performance Pack. Even without it, the suspension has been updated for better ride control and handling across the model lineup. The base setup on all models is essentially the same as the outgoing model's Performance Pack.
Adaptive radar cruise control returns, plus a new camera-based lane-keeping assist and pedestrian-detecting automatic braking system.
Ford sold 105,000 Mustangs in the U.S. in 2016, making it the best-selling sports car ahead of its arch-rival, the Chevrolet Camaro, by about 30,000 cars. Pricing for the 2018 Mustang has not been announced, but it goes on sale in the fall.