2017 Buick Encore Test Drive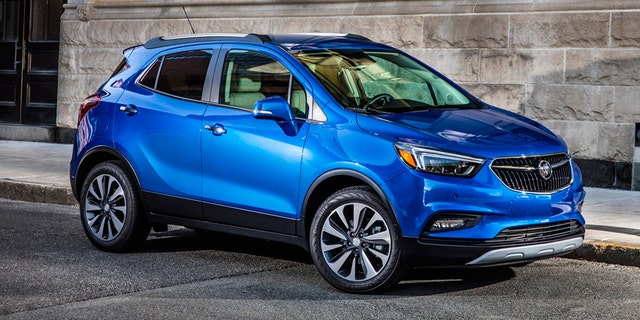 The Buick Encore is like a virus. The very little cute ute has infected the brand and is remaking it from within.
One of the pioneers of the subcompact SUV craze that's become an epidemic, the Encore has been Buick's top model for two years running. Its sales were up again in January, and it now accounts for 40 percent of Buick's output.
But it's not just the number of customers it's luring into Buick showrooms that's impressive. It's the kinds of customers. Just over half of them are women, and the same amount has never bought a Buick before. Buick Super Bowl ad star Miranda Kerr probably isn't one of them, but she is emblematic of the Encore's ownership base.
This was the Encore's mission when it was launched in 2013, and it has delivered beyond expectations. Even the nearly identical Chevrolet Trax can't keep up, though it's in many more showrooms at lower prices. The Encore outsold it by one unit in January. Hey, a win's a win.
While getting those shoppers into Buick showrooms has been a marketing miracle, there's not much of a secret to the Encore's success: It delivers more room and better visibility than a compact sedan on a smaller footprint that's a cinch to park; it's available with all-wheel-drive; and it still gets pretty good fuel economy — 27-30 mpg combined, depending on the model.
To keep the little ball-shaped utility rolling down the road to riches, Buick has updated it for 2017 with the company's swoopy new grille, LED lighting and the elimination of Buick's signature Ventiports on the hood — a clear indication of the demographic shift the brand is undergoing. Nostalgia was so last year.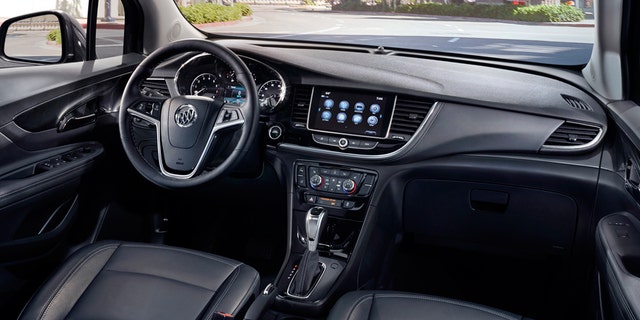 There's also a major interior reboot that swaps bargain basement duds for upscale style and richer materials. Nestled in its newly designed dash is a touchscreen display for the Apple CarPlay, Android Auto and Wi-Fi-equipped infotainment system that's virtually fingerprint-proof — a boon to those of us who don't like leaving evidence behind.
RATHER GO TOPLESS? BUICK CASCADA CONVERTIBLE TEST DRIVE
You get all of that at a starting price of $23,915, which includes the Encore's unexciting 138 hp 1.4-liter four-cylinder turbocharged engine. A relatively raucous 153 hp version is offered for $895 on higher-end models, the cheapest being the $27,385 Sport Touring.
It may not sound like that much more power, but 15 horses make themselves known on a vehicle this small, and it has a healthy 177 lb-ft of torque to go with it. Fuel-saving stop-start is standard, but even when it's running it seems quieter than the entry-level motor. The serenity of all Encores is helped by an electronic noise cancellation system and lots of good old-fashioned insulation that's stuffed everywhere Buick could find space for it.
The Encore is easy to maneuver through the urban grind, with great visibility and a ride tuned more for smoothing out potholes than cutting corners. Things can get a little roly-poly, so don't take the Sport part of the name too literally.
As for Touring, four adults fit fine, and the cargo area is larger than a vehicle this size deserves. The front passenger seat can be folded flat to fit skis or a standard surfboard, but ski jumpers and longboard surfers will need a roof rack.
Driver assist technology is all of the passive kind. There's a rearview camera, optional blind spot warning and front and rear collision alerts, but the Encore can't take evasive actions on its own. So put your smartphone down on the wireless charging pad and pay attention.
All of the changes just make the Encore stronger. That's good news for Buick, but maybe not great news for Buicks. There's already been one casualty, the Verano compact sedan, which is being discontinued this year due to low sales. Think of it as a sacrifice for the greater good.
(Regal, I suggest you watch your back.)
----------
2017 Buick Encore Sport Touring
As tested: $31,220
Type: 5-passenger, 4-door AWD SUV
Engine: 1.6-liter turbocharged 4-cylinder
Power: 153 hp, 177 lb-ft
Transmission: 6-speed automatic
MPG: 26 city/31 hwy