Washington State Lawmaker Apologizes For His Tweet Calling Arizona A 'Racist Wasteland'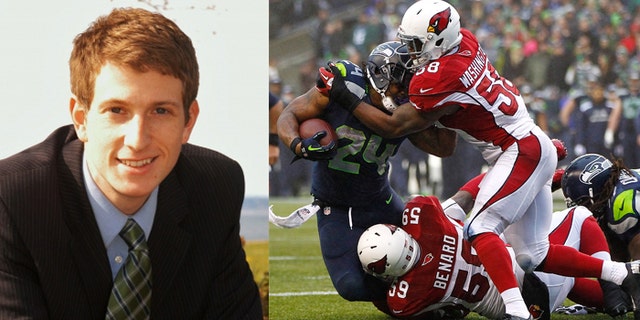 A Washington state lawmaker who called the state of Arizona a "racist wasteland" after his NFL team, the Seattle Seahawks, lost to the Cardinals Sunday, apologized for his Twitter comments, admitting he "made a point not very delicately."
"Sometime I mix sports and politics too much in my own brain," he said, as quoted by KING5 News. "There are a couple of mistakes. I shouldn't have mixed the two, shouldn't have painted a broad brush, and Twitter is not always the best way to make points like that. That's the lesson I've learned."
"That was not a kind thing to say, and I'm sorry for what I said. It wasn't fair to most people in Arizona," he went on.
The Democratic congressman made his harsh comment on Twitter following the game on Sunday. He later deleted his message and said in an interview that people were taking his trash talk a little too seriously.
"If folks are going to take that too seriously, then I'm sorry about that," Fitzgibbon said at the time.
Still, Fitzgibbon said people in Washington state "have not appreciated" how Arizona has treated immigrants, particularly citing a 2010 immigration law that was subject to a legal challenge from the federal government. He said Arizona leaders need to look at changing laws that he believes amount to racial profiling.
One of the 2010 Arizona law's requirements is that officers, while enforcing other laws, question the immigration status of those suspected of being in the country illegally.
The Cardinals' 17-10 victory in Seattle on Sunday kept their postseason hopes alive while snapping the Seahawks' 14-game home winning streak. Fitzgibbon's comment was posted shortly after the game.
"Losing a football game sucks," Fitzgibbon wrote. "Losing to a desert racist wasteland sucks a lot."
Washington state Republican Rep. J.T. Wilcox said in his own post on Twitter that Fitzgibbon's message "makes us all look bad."
Fitzgibbon is from Burien and represents the 34th Legislative District, which covers West Seattle, Burien and Vashon Island. He was first elected in 2010 and didn't face any opposition when he ran for re-election last year.
The Associated Press contributed to this report.
Follow us on twitter.com/foxnewslatino
Like us at facebook.com/foxnewslatino