Suriname president again avoids being tried for 1982 deaths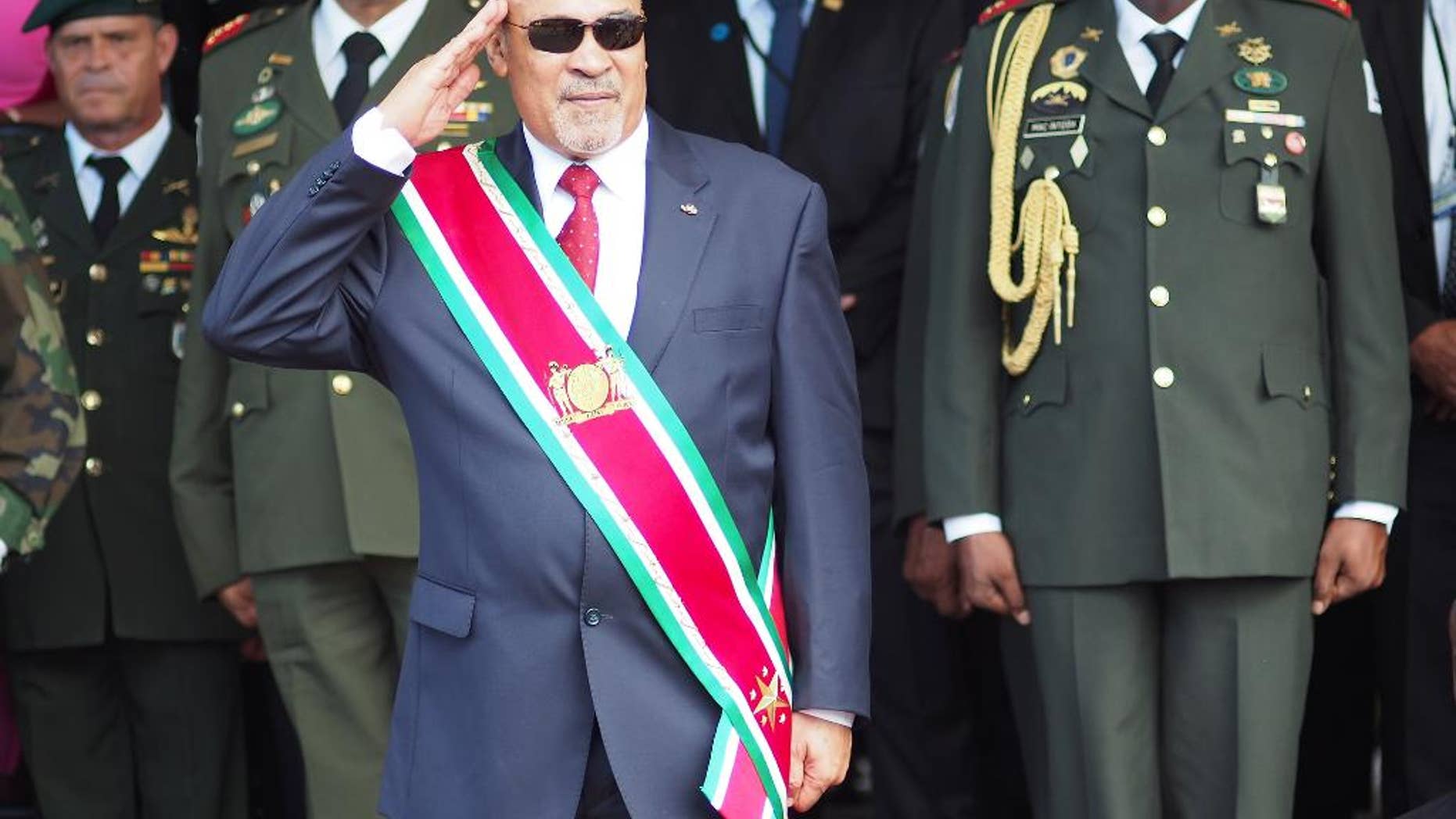 PARAMARIBO, Suriname – The president of Suriname has again moved to prevent authorities in the South American nation from putting him on trial for the killings of 15 political opponents in 1982.
President Desi Bouterse invoked an article of the constitution that allows the government to dictate whether a case can be prosecuted in the interests of national security. The minister of justice announced the action Wednesday before Bouterse went into a closed session of Parliament without taking questions from journalists.
It follows a June court ruling to resume the long-delayed trial of the president and 25 co-defendants for the abduction and execution of opponents of the military dictatorship under his command at that time.
The court ruled an amnesty law pushed through Parliament by the president's supporters was unconstitutional.