Soviet docs show Mahmoud Abbas was KGB agent, report says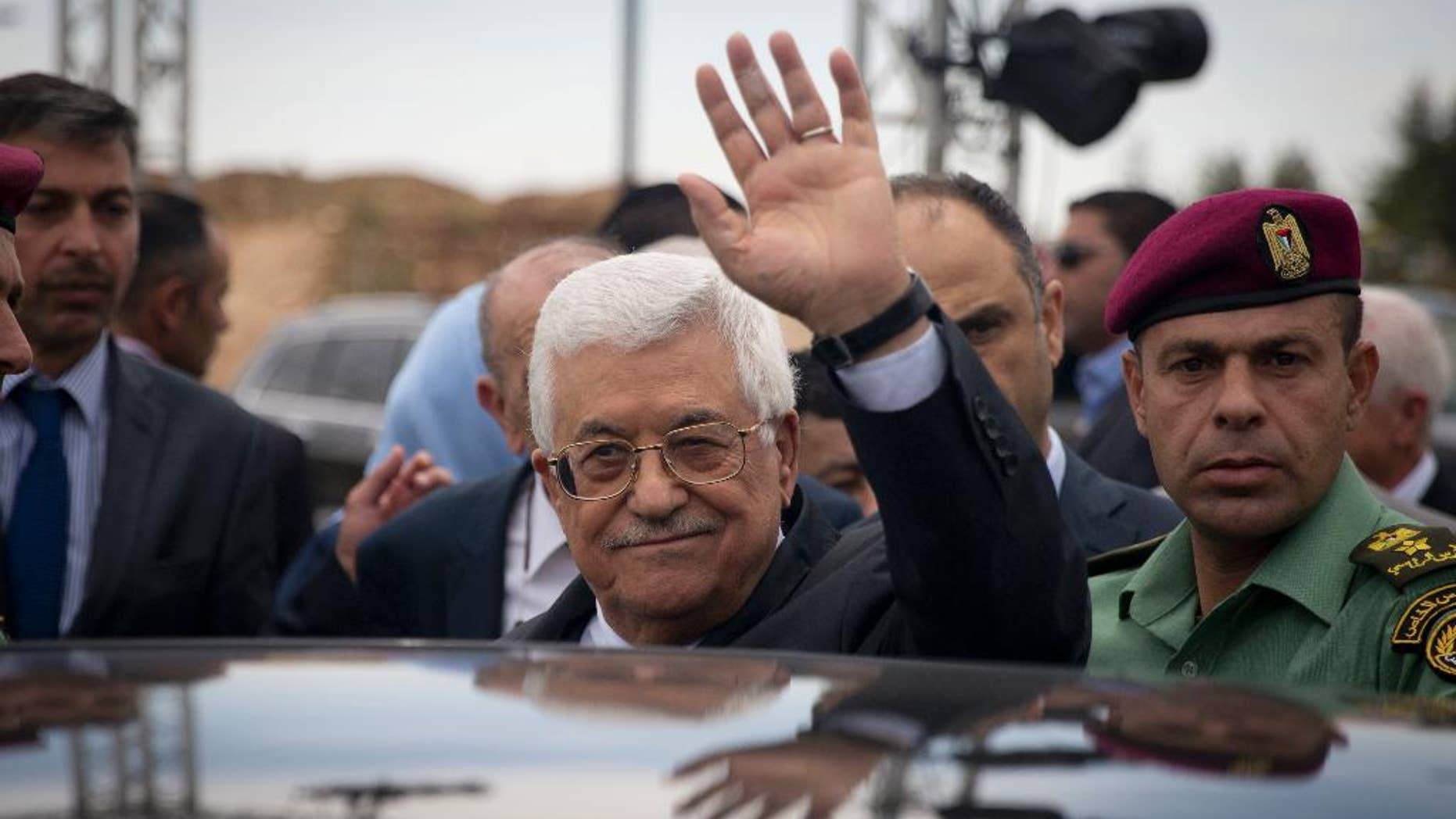 Palestinian Authority President Mahmoud Abbas was a KGB agent in 1983, according to Soviet-era documents examined by Israel's Channel 1.
The Abbas revelation stems from documents in the archive of Vasili Mitrokhin, Channel 1's Oren Nahari tweeted. Mitrokhin, a former Soviet intelligence archivist, defected to Britain after the fall of the Soviet Union. He brought with him a treasure trove of valuable info.
Mitrokhin's edited notes were released in 2014, but the unedited material remains classified by MI5, The Times of Israel, reported. Mitrokhin died in 2004.
The Abbas news comes just a month before the first Palestinian elections in 10 years. Hamas is likely to take some ground in the municipal vote from Abbas' Fatah party.
Nahari said it was not immediately known if Abbas served as a Soviet agent at any time after 1983.
A Palestinian official denied there was any truth to the Channel 1 report.
"There's a clear trend of attempting to damage [Abbas] by various elements, including Israel," Fatah central committee member Mohammed al-Madani told Haaretz. "This is another attempt to slander him."

The Mitrokhin documents allegedly show that Abbas was codenamed "Krotov," meaning "mole," and reported to Mikhail Bodganov, The Times of Israel reported. At the time, Bogdanov was stationed in Damascus. Abbas studied law at the University of Damascus.
Now a Russian diplomat in the Middle East, Bodganov attempted to broker a meeting between Abbas and Israeli Prime Minister Benjamin Netanyahu earlier this week.
Abbas is known to have studied in Moscow in the early 1980s and visited the Soviet capital in the early 1980s to defend his doctoral thesis at the Institute of Oriental Studies, Russian newspaper Kommersant reported in 2005.