Radical Pirate Party to seek to form government in Iceland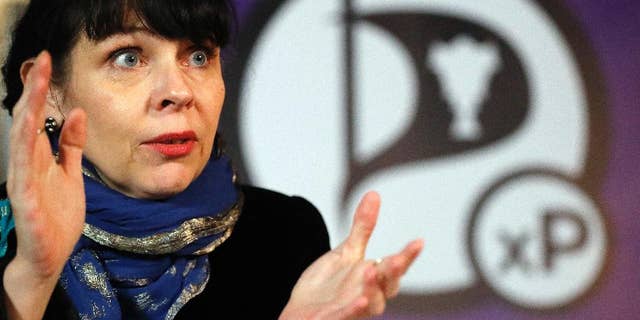 NEWYou can now listen to Fox News articles!
LONDON – Iceland's president has asked the anti-authoritarian Pirate Party to try to form a government, after two earlier rounds of coalition talks failed.
The Pirates, who seek direct democracy and digital freedom, came third in Iceland's Oct. 29 election.
No party won an outright majority, and President Gudni Johannesson asked the first-placed Independence Party and then the second-placed Left-Greens to try to assemble a coalition. Both failed.
On Friday, Johannesson said he has asked senior Pirate lawmaker Birgitta Jonsdottir to try to assemble a government with other parties.
The Pirate Party, founded by an assortment of hackers, political activists and internet freedom advocates, has 10 seats in Iceland's 63-seat Parliament.
October's election was called amid public anger at the prime minister's offshore holdings, which were revealed in the Panama Papers leak.